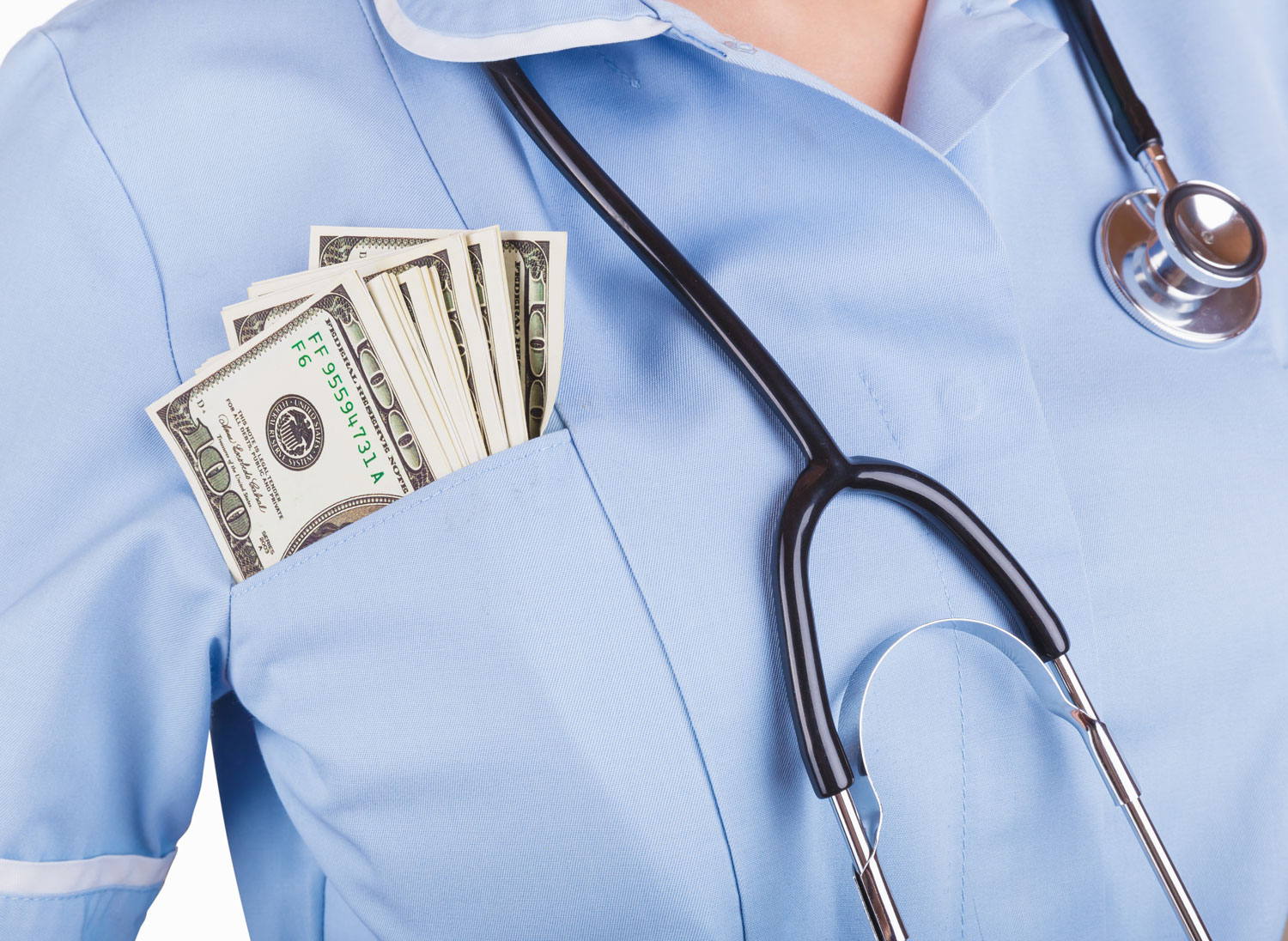 Travel nursing is an interesting career opportunity where you have the chance to travel the country while you care for others. Along with those perks, there is also the fact that these jobs often pay very well, sometimes as much as $40 an hour. While that can be a great advantage, there is also the breakdown of travel nurse pay and taxes to consider. 
The Travel Nurse Tax Advantage Plan 
One of the most common things that interest nurses the most about this profession is the tax advantage plan. Also known as reimbursements or stipends, this means that nurses who travel away from their home for work can use some of the expenses as tax deductions, which can be beneficial when it's time to file your taxes. But there is also some reimbursement that is non-taxable as well, and it's important to understand the difference between the two. 
The Most Common Reimbursements a Travel Nurse Receives 
While some jobs may be different than others, this is a good example of a common pay package that travel nurses receive. 
A pay rate of $20 per hour – taxable.

$250 per week for use for meals and incidentals – non-taxable. 

$2,000 per month to use for lodging – non-taxable. 

$500 per month to use for travel reimbursement – non-taxable. 
Things to Consider About Travel Nursing Pay 
When you consider everything that goes into travel nursing pay, it is quite comparable to any other staff nurse position. However, there are a few expenses you are expected to pay out of pocket and it's important that those new to this type of job are aware of these expenses before they embark on a new travel nursing job. 
Most agencies do not offer paid time off. If you are planning to take a vacation while working as a travel nurse or would like to take time off between your assignments, you will not be paid during that time. 

Most travel nurses must pay for their own certifications including a BLS or an ACLS. 

There are some travel nursing agencies that will have you pay for your own annual physical and TB tests. 

If you would like to take a travel nurse assignment that is across the country from where you live, you may not be paid for all your travel reimbursement costs. 
Like any other job position out there, you will need to take a closer look at your potential budget and always prepare for the unknown when it comes to travel nursing. 
What About Overtime for Travel Nursing Jobs? 
Some travel nursing jobs will offer overtime as well. There are some agencies that will ask before you begin a new job if you want to work 4 days each week instead of only 3 days. By law, overtime must be paid as time and a half of your taxable base rate. Therefore, if your rate were $20, your overtime rate would be $30 per hour.
If travel nursing is something you are genuinely interested in pursuing, it would be in your best interest to negotiate for a higher taxable rate and a lower non-taxable stipend. This will help you get the most pay overall. Travel nursing can be a rewarding experience where you get to meet new people and travel to interesting places. Just be sure that you know the facts about reimbursements and out of pocket costs before you sign up. 
Find the Right Travel Nursing Job at New Directions Staffing
New Directions Staffing has an abundance of new travel nursing jobs available for you to consider. Jobs exist all throughout the country so you can travel far away from home as you prefer. Visit their website today to learn more.