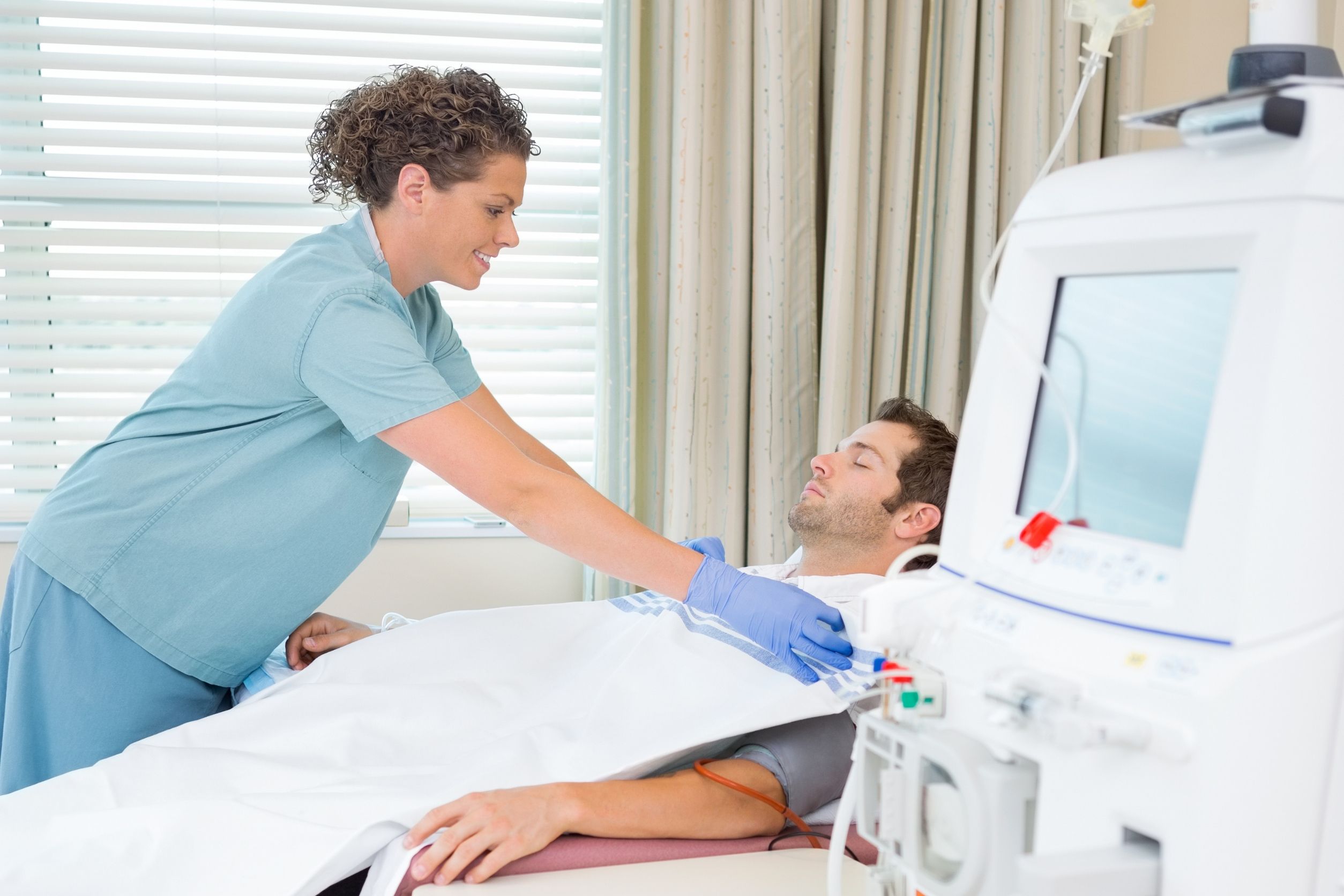 Improving patient care is one of the most important things in a
dialysis nurse
position. They want to ensure that their patients are getting taken care of while they are undergoing treatment. Because dialysis patients are regular visitors, they need to have the best possible experience every time they come in. There are several steps that dialysis nurses can take to improve care for their patients. Here are three tips to help improve dialysis patient care. 
1. Communication
When it comes to improving patient care, communication is key for dialysis nurses. You need to have a great line of communication with your patients. Ensure that they know that they can talk to you and come with any questions or concerns that they may have. Patients that feel like they cannot talk to dialysis nurses or their care team may not voice concerns or problems, which can lead to further issues down the road. 
Establish a good rapport with your patient so that they can talk to you and ask any questions. In addition, having this good relationship and communication with your patient makes the overall experience better for them. They will likely be happier when they come in for their treatment if they know they have someone who cares about them and they can talk with. 
2. Routine Surveys
If you feel like you need to open up the lines of communication with a patient, routine patient surveys can help. Surveys allow dialysis patients to communicate how they are feeling about their treatment, what can be improved, and what they appreciate. This gives you an opening to build a connection with a patient as well as improve any part of the care that needs changing. 
You may have a great relationship with a patient, but there are still things that they do not want to voice directly to you. A survey allows them to express these concerns or grievances. Some of it may not be pleasant, but you should want feedback as it provides insight to improve the overall care of the patient. If you are going to do surveys, then the information collected should not be neglected. Act on the results and make sure real change is created from the patients' responses. 
3. Patient Advisory Council
After creating a solid line of communication with patients, a great next step is to establish a patient advisory council. This consists of caregivers and patients who meet up with staff to go over the performance of the clinic. It gives patients an opportunity to really engage and have a say in their care, and it provides the outside perspective of how operations are going. 
Patient complaints can be funneled through the council. They can even offer a multifaceted viewpoint on how to address the complaint. Patients want to feel represented, and a patient advisory council is an excellent way to offer this to them. The council can also go over things like patient educational materials and suggestions on how to improve them. 
Looking for a More Rewarding Nursing Position?
Are you considering switching to a new nursing position or becoming a dialysis nurse? Let us help here at New Directions Staffing. Our primary goal is to find the right position for you that best utilizes your skills and fits your career aspirations. We work with healthcare facilities all around the country that are in need of great nurses. Give us a call today so we can start finding the right position for you.