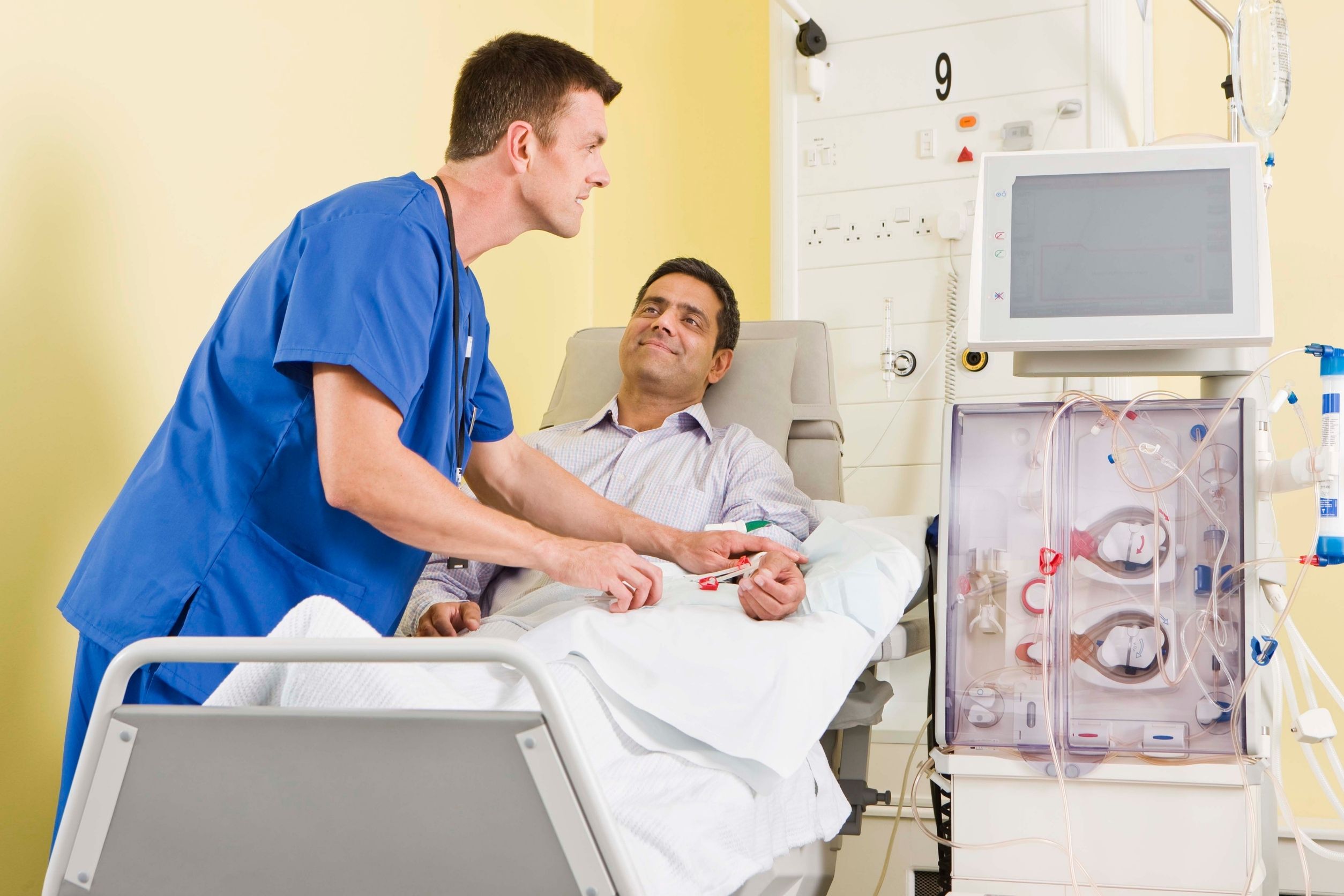 Dialysis nursing is a challenging yet rewarding profession. A qualified dialysis nurse must have a variety of skills and an abundance of knowledge about the disease. They play a huge part in making sure each patient is healthy, teaching them habits and techniques to prevent themselves from contracting kidney diseases again. In the United States, more than
100,000 people
will develop kidney disease this year. Therefore, nurses tending to dialysis are consistently in demand all over the country. 
There are two types of dialysis treatments. One type is hemodialysis, which involves an artificial kidney machine to filter blood. The other type is peritoneal dialysis, which does not utilize an artificial kidney machine. Both are crucial treatments for people with kidney failure. Peritoneal is the right option for someone who has met certain health requirements and is comfortable administering treatments themselves. 
The Basics of Peritoneal Dialysis
The objective of dialysis is to clean the patient's blood when his or her kidneys can no longer do the job. Peritoneal dialysis is a type of dialysis that uses the lining of the stomach, or peritoneum, to filter blood inside the body. A soft tube called a catheter is placed in the abdomen during a surgical procedure. Dialysate, a sanitizing fluid, goes through this catheter into the patient's stomach. The peritoneum acts as a natural filter, removing toxins and waste from the blood. Once the process ends, the filtered fluid is removed from the body through the catheter. 
Continuous Ambulatory vs. Automated Peritoneal Dialysis
There are two kinds of peritoneal dialysis treatment: continuous ambulatory peritoneal dialysis (CAPD) and automated peritoneal dialysis (APD). They both use the same procedure but differ in how much and how often a patient will require the treatment. CAPD is a continuous procedure because it is done while the patient goes about their daily activities. The patient treats themself by placing dialysate into the catheter and later draining it. On an average day, a patient will repeat this process three to five times. This option is machine-free.
APD involves a machine called a cycler. The cycler gives multiple peritoneal dialysis treatments throughout the night. The patients usually use the machine for at least 10 hours while they sleep. It is not necessary to stay attached to the machine during the day. The patient's overall health, lifestyle flexibility, and other factors involving the kidneys determine which peritoneal dialysis treatment is better for them. 
Peritoneal Dialysis Complications and Benefits 
People choose peritoneal dialysis treatment for many reasons. It's a hands-on experience, and the patient can directly control how much and how often fluids enter their body. This may remove pressure from the heart and improve all-around body health. Peritoneal dialysis allows the patient to take fewer medications and eat more of what they like. It is an expensive process, however, Medicare now offers to cover this treatment. The federal government will pay for a large chunk of the dialysis expenses.  
However, learning how to treat yourself takes time and effort. The patient must know how to do every part of the process correctly to avoid peritoneal dialysis complications. A dialysis nurse can be hired to help out if necessary. Peritonitis, an infection of the peritoneum, is common in people who use this procedure. 
New Directions Staffing has dialysis nursing opportunities that are opening right now. This is an exciting position that requires skilled professionals that can also educate patients. Visit our website for more information.