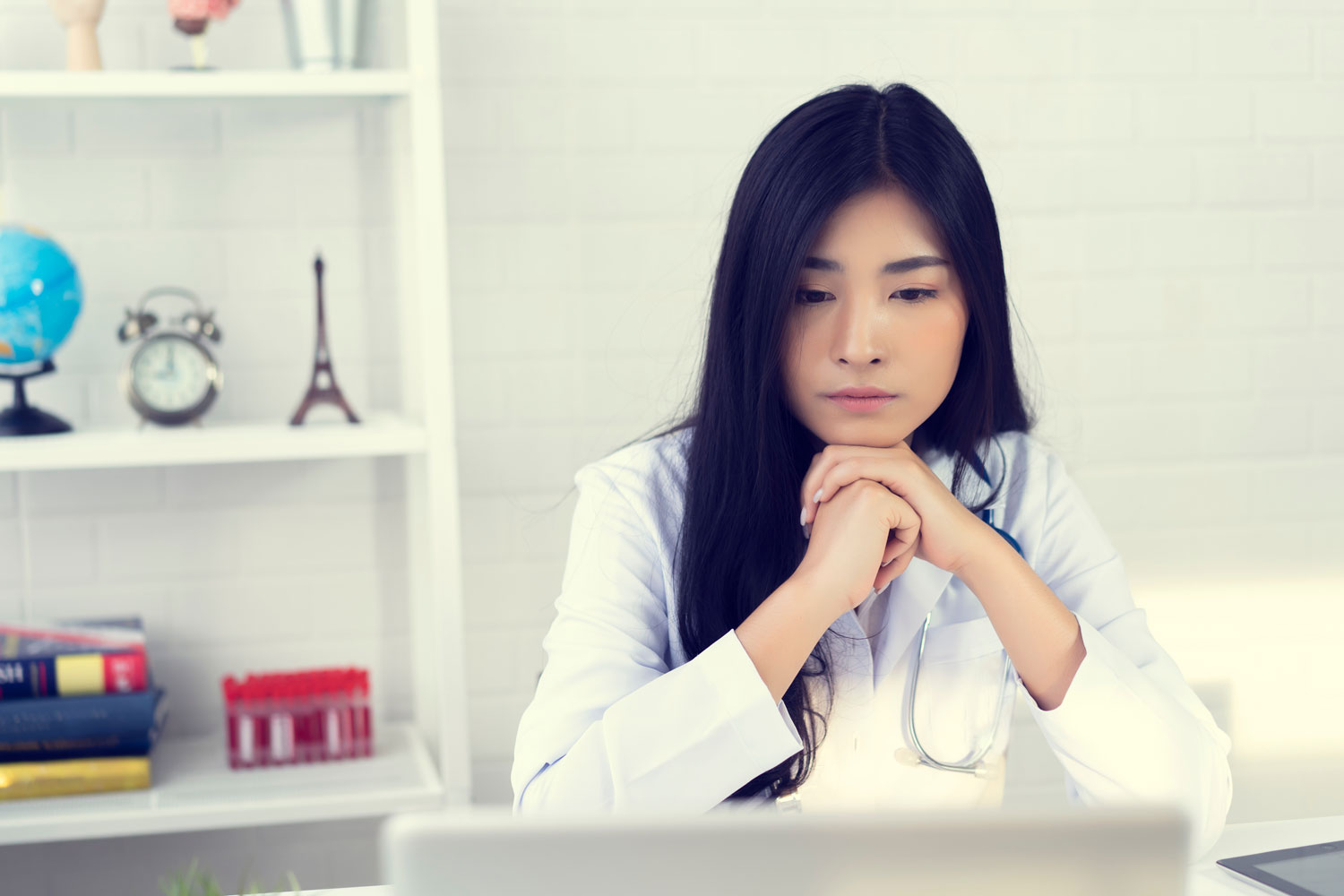 A career in nursing is one that can be very rewarding, but it can also be physically and mentally draining at the same time. The long hours spent on your feet caring for others can cause a common condition known as burnout to occur. Burnout is a big problem in the healthcare industry and affects all types of caregivers whether they work in high-stress environments or those that aren't always as hectic. It's important for healthcare workers to understand the signs and symptoms of nurse burnout and what they can do to remedy them. 
What is Nurse Burnout? 
Nurse burnout is more than simply being tired and overworked. It can cause you to become both physically and mentally exhausted. There are three main components that you should pay attention to.
Emotional Exhaustion
Burnout happens when you're not just physically tired but emotionally exhausted as well. You no longer have the motivation to get up and move so that you can finish your tasks, regardless of how simple some of them may be. The emotional burden doesn't go away and becomes worse every day. 
Dissatisfied with Personal Achievements
Nurses with burnout may lack feelings of achievement or satisfaction with their work. They may start to lose interest in the things they once enjoyed or dread going to work each day. 
Depersonalization 
This occurs when you have an impersonal or unfeeling response toward your patients or others you normally are happy to be around. There is nothing about your job that you feel passionate about anymore. 
How to Control Nurse Burnout? 
While burnout can be a difficult condition to live with, it doesn't have to stay around forever. There are several strategies you can try to help you cope with burnout and start enjoying your life as a nurse once again. 
Do Not Take on New Commitments
Nurses and others who work in healthcare often want to help out as many people as possible. And for that reason, they will usually take on more work than they can handle. If you are already feeling the symptoms of burnout, don't take on any new commitments. It's important to get yourself back on track before you attempt to help out anyone else.
Take Part in Healthy Activities 
Don't forget to take care of yourself while you are busy taking care of others. Be sure to get plenty of rest at night, eat healthy as much as you can, and take time to enjoy doing things you love. 
Remember to Breathe 
Many times when we feel stressed and overwhelmed we forget to take a deep breath and remain calm. If you are feeling overwhelmed, take a few moments to breathe deeply and collect yourself before you get started on your tasks again. 
How Travel Nursing Helps with Burnout 
Travel nursing can be a great benefit to those in the healthcare industry dealing with burnout. When you work as a travel nurse, you get to help out your fellow nurses by picking up their shifts or taking over their jobs while they are recovering from a recent illness or injury. You can also help relieve some of the stress for nurses who are working in hectic environments. And if you are dealing with burnout yourself, working as a travel nurse in a new setting and a different pace could be exactly what you need to get back on track. 
Become a Travel Nurse Today 
If you are interested in taking on the role of a travel nurse, you can find new job opportunities by visiting New Directions Staffing today. Check out the current listings now available on our website.