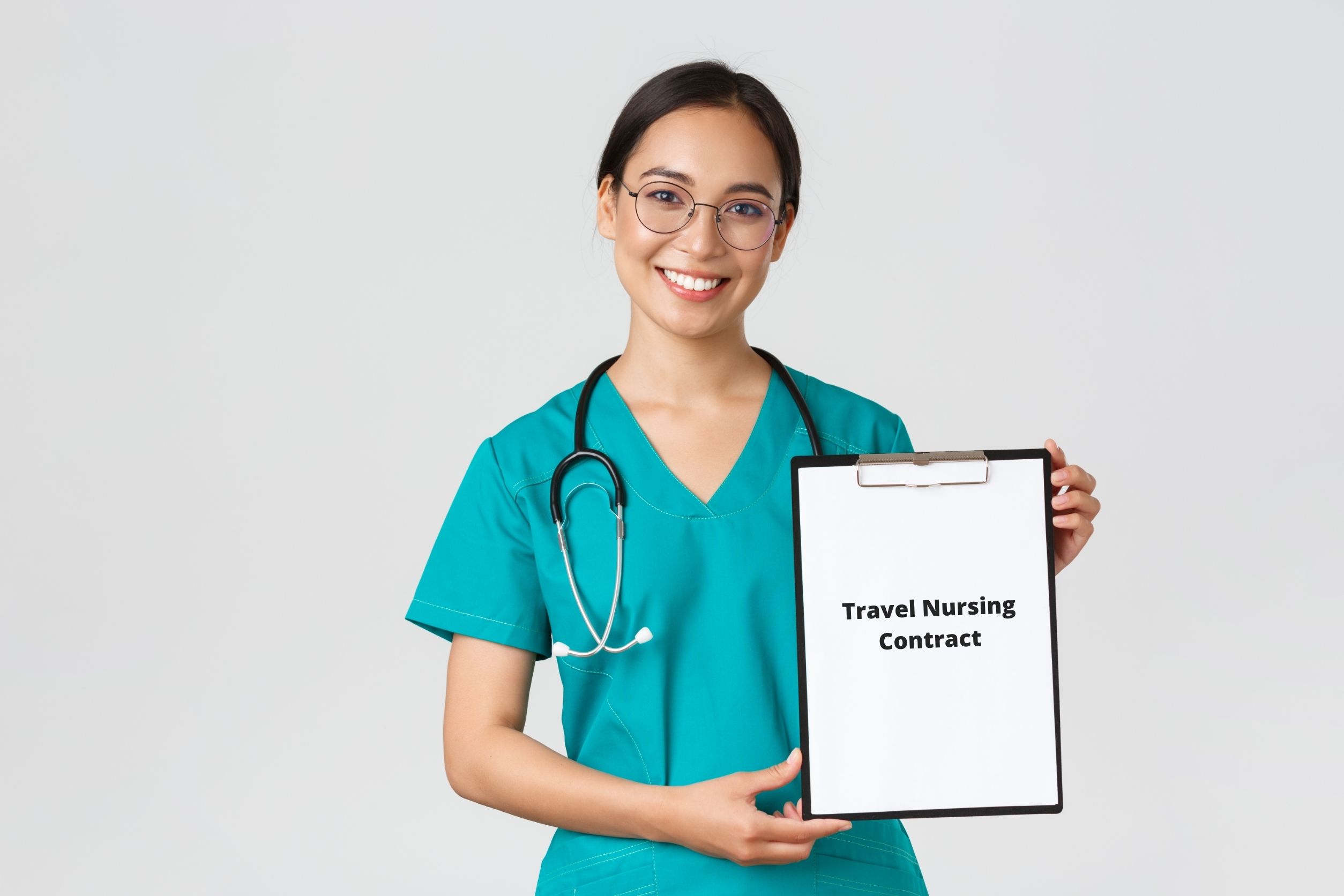 Travel nurse jobs are becoming more common than ever before. Thanks to the COVID-19 pandemic, there is a demand for registered nurses all over the country. A travel nursing contract includes guidelines that determine how missed hours, housing, contract cancellations, and more will be handled by an employing hospital. 
It is important to review the contract before traveling to the job location. Some aspects of the nursing contract may cover travel costs. Generally, these contracts provide rules that a travel nurse must follow if they want to be compensated. Many of the contract clauses are self-explanatory, but it is important to review the document carefully. Look for this information in your contract before signing it. 
Find out if the hospital offers a travel stipend.
Some hospitals offer a stipend that pays for all travel costs upfront. Usually, there is a section in the travel nursing contract that tells you if this is included or not. The hospital then takes a percentage out of the nurse's paycheck until the travel costs have been paid off. There are scenarios where the hospital pays half of the travel stipend. In this case, the hospital will pull travel costs from the first and last check of the period. All hours must be fulfilled by the travel nurse, or the system may get mixed up. 
Understand how much you will be compensated.
Compensation is a vital part of a nursing contract to check. Salaries will vary by hospital and may include other fees such as a travel stipend and meal plans. These amenities offered by the hospital could affect your salary and how it is distributed. It is also important to assess how pay periods are conducted at the hospital. Do you get paid weekly, biweekly, or monthly? The taxable base rates at normal and overtime hours should be stated in the contract as well. 
Assess how long the hospital will need you.
All travel nursing contracts include important dates that dictate how long the assignment will be. Before starting travel nurse jobs, RNs should find out the start date, end date, shift times, and how many shifts they'll have per week. This information is important to consider while planning your travel nursing journey. 
Notice if there is a housing/ lodging clause in the contract.
Housing is an aspect of travel nursing that cannot be overlooked. It is a critical component of the nursing contract. Some hospitals cover the costs of housing while you are employed with them. The length of your term at the hospital plays a factor. Short term assignments could mean using a hotel, while long term stays would require renting an apartment. A hotel is more expensive than an apartment per day, so plan accordingly. A bigger housing stipend could also mean a smaller salary, so watch for this correlation as well. 
Contracts and policies will vary.
Hospital policies should be included in the travel nursing contract. Policies relating to paid time off, sick leave, and other events are described. Float policies are commonly listed in the nursing contract as well. This is a staffing policy that involves transferring a nurse from one unit to another to meet a greater need. Consider this approach before taking travel nurse jobs, as such policies affect your schedule and expectations as a travel nurse. 
Trying to decide which travel nursing contract is right for you? New Directions Staffing provides lots of information regarding travel nurse jobs and contract details. Visit our website for exciting job opportunities as a travel nurse.