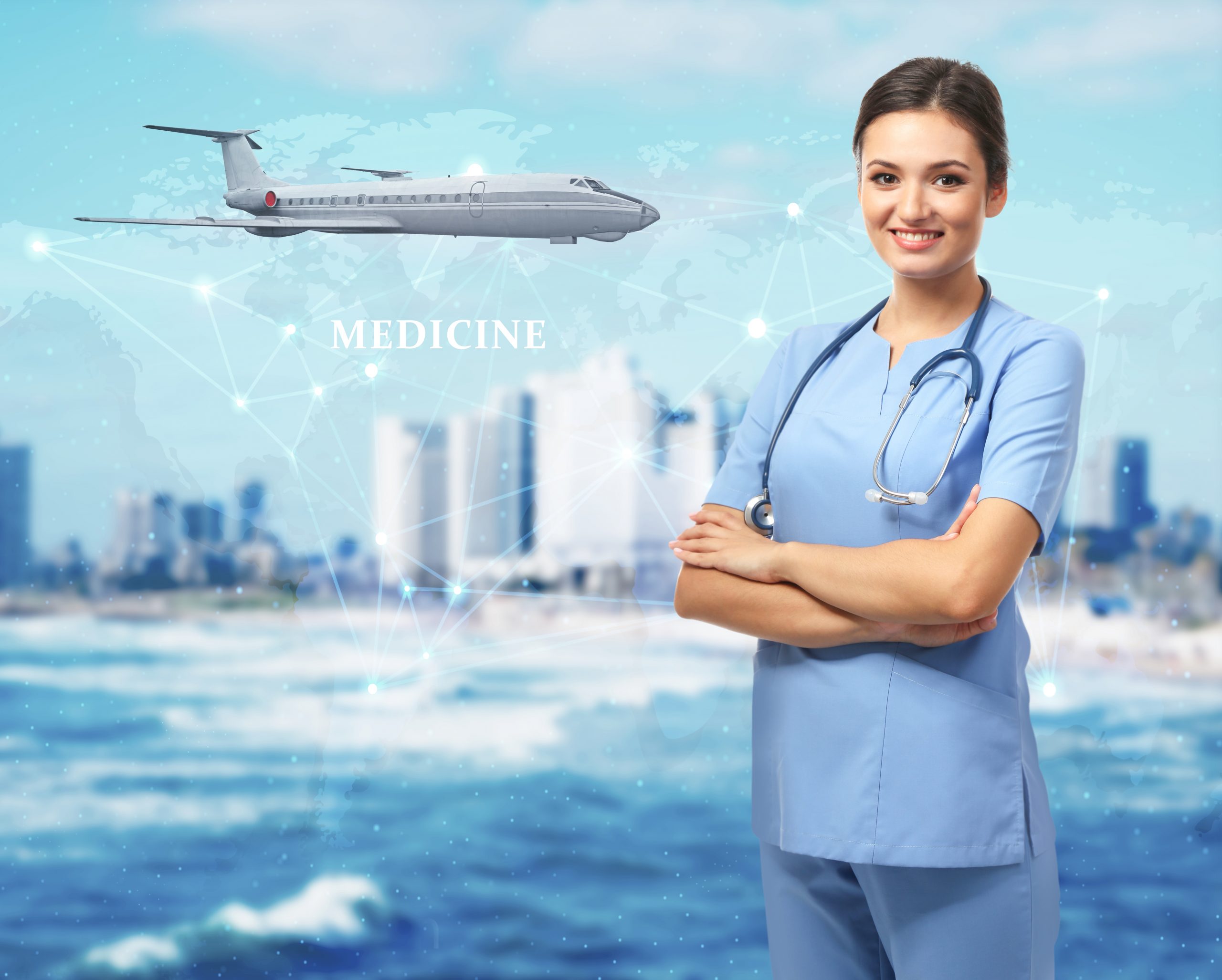 Travel nursing is a good option for those with training as a registered nurse looking for new career options. Anyone interested in a flexible schedule, or those who would like to travel while helping others should consider this occupation. Working as a travel nurse is very different from working in a hospital or traditional physician office setting. If you are curious about this position and would like to learn more about travel nursing jobs, here are some useful details. 
What is Travel Nursing?
A travel nurse is one who helps to fill the void when there is a high demand for nurses in an area. Typically travel nurses take on temporary jobs in the home health care industry or in emergency rooms that are short-staffed. They may take over for another nurse who has to take time off from work. Helping to cover for an illness, injury, or pregnancy. Or they may take on a job simply because more help is needed, such as during a crisis. Travel nursing positions are available for various specialties. However, they are usually in high demand in areas such as working in an ICU or Oncology unit.
The key difference between a travel nursing job and traditional nursing jobs is the traveling involved. Many times these nurses have to go out of town or outside their state of residence. They often take on a job temporarily. These jobs can last between a few weeks or a few months, so you will have to be prepared to spend some time away from home. 
Who Can Apply for a Travel Nursing Job? 
Travel nurses need to be a registered nurse who has at least 12 to 18 months of experience working in a hospital-based setting as an RN. Depending on the special requirements of the job, their requirements for applying to work as a travel nurse could include other factors. Travel nursing assignments will often require a nurse to have experience in more than one specialty.
What is the Average Salary for a Travel Nurse?
Based on information from the Bureau of Labor Statistics, the average salary for a registered nurse in 2018 was $71,730 annually. Travel nurses are known to make slightly more per year on average because of the unique demands for their work. The average pay for a travel nurse was $88,400 per year. 
The total amount that a travel nurse may receive can depend on several things. For those with experience in a specific area of medicine, they may be able to make more per year. This is due to their knowledge or the demands of the job. Overall, travel nurses are generally paid well. That's because they are filling a high demand position for other nurses in need. 
Along with the hourly rate received, most travel nurses also have access to several benefits. These can include great medical and dental plans, a 401k bonus, and stipends for meals, housing, and travel expenses. Remember that while working as a travel nurse, you are employed by a travel nursing agency, and not the facility itself. 
How Long Does an Assignment Last for a Travel Nurse? 
Travel nursing assignments can vary, but in most cases, they will last an average of 13 weeks. Those applying for a travel nurse job should keep in mind that these temporary jobs can last between 8 and 26 weeks. 
To find available travel nursing jobs closest to you, be sure to check out the latest postings at New Directions Staffing today. We have a large number of travel nursing positions available in various cities throughout the United States.