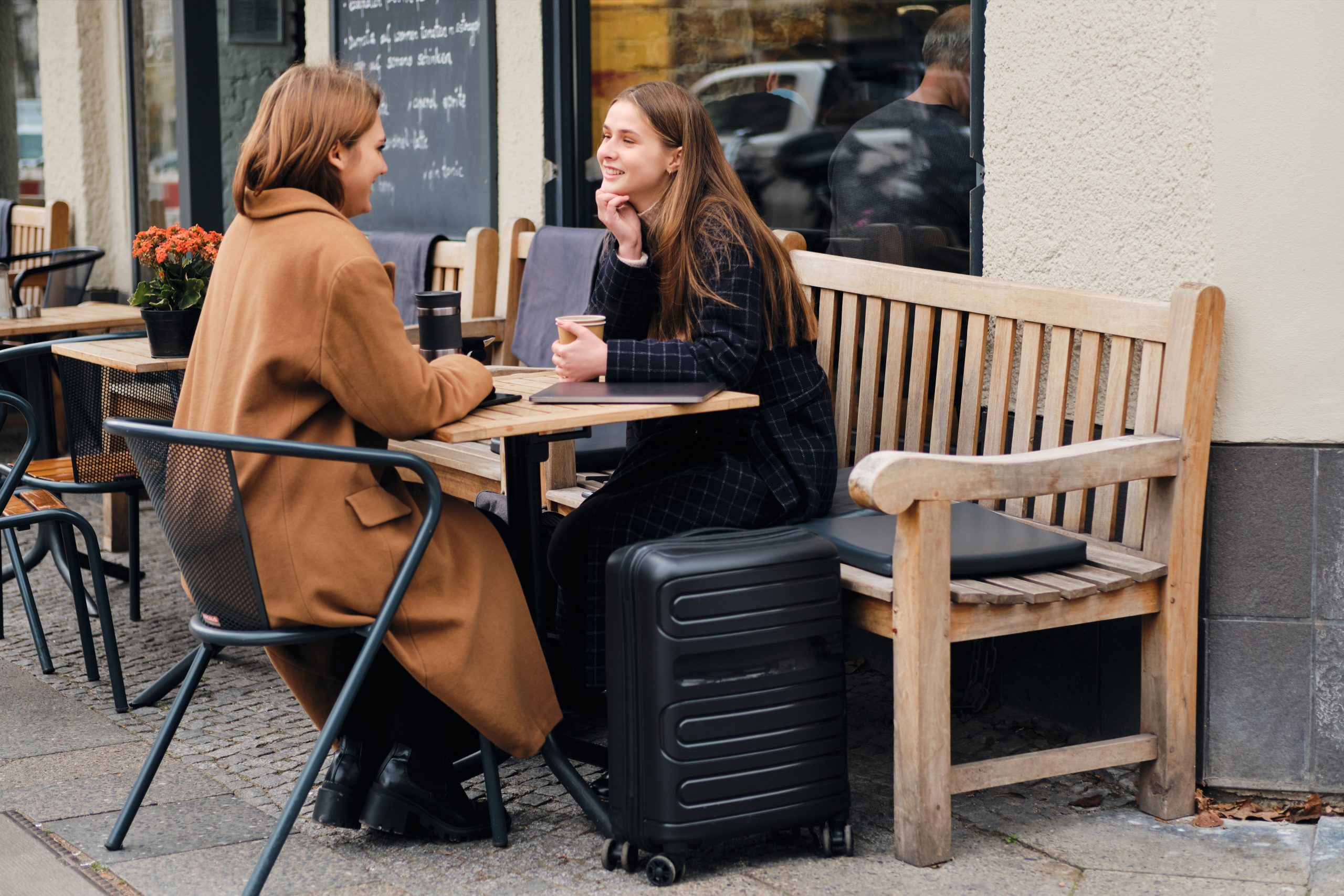 Naturally, traveling to a new city means new surroundings and a new environment. If you are a travel nurse, you arrive at most assignments not knowing a soul. Prepare to make friends wherever you can, whether that is at work or near your temporary home. If you have a friendly personality and an open mind, you can make friends wherever you go. Here are 10 travel nursing tips for nurses to make friends in a new city.
1. When Travel Nursing Aim to Socialize with Other Healthcare Workers
As a travel nurse, one of the easiest ways to make friends is at work. This may come naturally since you spend so much time at work. If there are a lot of other travel nurses where you work, reach out–they are probably looking for friends, too.
2. Take a Break From Nursing and Attend Social Events
Travel nursing jobs shouldn't stop you from enjoying music, food, festivals, and a whole lot more. Take advantage of these types of events as a chance to meet people and make new friends. Search for events coming up in your new city and try to attend. 
3. Use Travel Nursing as an Opportunity to Explore New Cities
Look at your new city through the eyes of a tourist. Do a little sightseeing and visit local landmarks. You could ask a local nurse to show you around or invite another travel nurse to join you, both great ways to make a new friend.
4.Travel Nursing Perk: Visit the Most Trendy Places
If you like the nightlife, ask around about local hotspots such as bars, restaurants, or clubs. However, if that's not your thing, maybe coffee shops or bookstores are worth checking out. If you visit the types of places that interest you, you might meet other people with similar interests.
5. Mingle with your neighbors
Meeting the neighbors is a great way to make friends, whether they are locals or other travel nurses. Local residents can give you the inside scoop on your temporary hometown. Fellow travel nurses are probably looking for friends, too. Introduce yourself when you move in and see what happens.
6. Ask your new friends for some introductions
Once you have made some friends, you can ask them to introduce you to some of theirs. Chances are that you will all have something in common.
7. Visit a Gym
A gym is a perfect place to meet a new set of people and stay in shape at the same time. Signing up for a class gives you something healthy to do in your time off while introducing you to people with the same habits.
8. Social Media
As a travel nurse, social media is a way you can reach out to the people around you. Join social media groups aimed at travel nurses or personal interests you have to meet other people.
9. Orientation
Travel nursing jobs provide an orientation to new nurses upon arrival. Exchange numbers with people you meet there and get to know them. If they are new, too, they are probably looking for a friend as well.
10. Join a sports club
If you are a sports fan and enjoy playing, then you can join a sports club. Many cities have sports clubs and you can just sign up with no real requirements. Meet new people while burning off some energy at the same time.
As a travel nurse, you can never underestimate the need for friends in a new city. Frequent moving can make it challenging to make friends, but there are so many opportunities if you are just willing to put in the effort. 
Join the New Directions Staffing Team
Are you interested on traveling while working? Then travel nursing may be the right job for you! At New Directions Staffing we help healthcare professionals to find a job and location that suits their needs. Reach out to us!