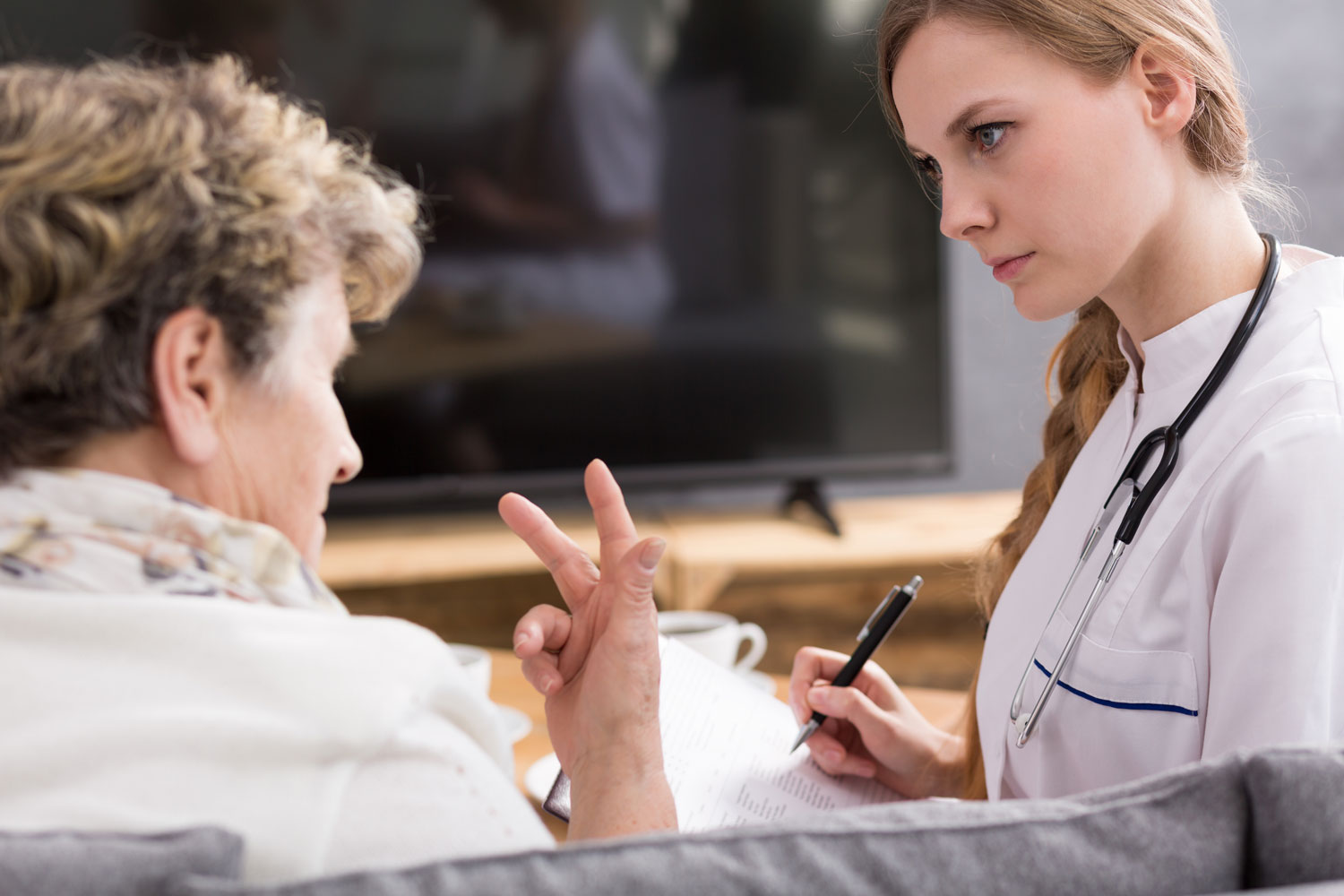 Getting interviewed for traveling nurse jobs can be a little bit nerve-wracking at first, but if you are prepared, you will have no reason to lack confidence in your interview. Let's have a look below at what to expect with your travel nurse interview and how to be as prepared as possible so that you can pursue your new job with confidence.
What to Expect with Your Travel Nurse Interview
Since the position of a traveling nurse tends to entail a quick application process and applicants may live in a variety of locations, the interview is usually conducted over the phone. The process is intended to be fast-paced and efficient. This means that you should be ready to answer questions in a clear and succinct fashion.
Pre-Interview and Scheduling
Before your actual interview, you will likely receive a pre-interview call. The main purpose is to screen you to make sure that you are a viable candidate with the required qualifications. The secondary purpose of this call will be to schedule your actual interview. You will be asked to verify your experience and licensure. As well as certifications for the job as well your specific procedure experience and proficiencies. 
The Real Deal
If you pass your pre-interview and schedule your interview, you will receive a call for your actual interview. This interview can last as little as five minutes and as long as an hour or more. Be sure to have questions ready to ask. A lot of people go into an interview with their heads held high and nerves just as high. It is easy to forget to ask important questions about pay, scheduling, and work environments. You can also ask about scrub colors etc. It is possible that you will be interviewed by an MSP representative. If this is the case, it is likely because the facility with which you are applying does not have a large enough staff to perform interviews.
MSP Representative Interviews
If you are interviewed by MSP representatives, your interview will typically not last as long and the questions will be more generic. If this is the case, though the interview will be easier, it will not leave you with as much room to ask specific questions about the facility etc. These kinds of interviews are typically easier to prepare for as well. Do not overload the MSP representative with questions for which they do not have the answers. Be succinct, clear, and simple with your answers.
Practice Your Answers
It might seem like a little bit much, but it really does help to practice your responses ahead of time. There are always questions that will catch you off-guard, no matter whether or not you expected them. Write a list of answers and practice deliberating them slowly and clearly. You should also do the same for questions that you might have. It can feel awkward sometimes. Write them down and practice them. Confidence can go a long way and you can easily build confidence with a little bit of practice.
If you are looking for travel nursing jobs, click here. New Directions Staffing Service is passionate about connecting healthcare facilities with the staff that they need. It can be difficult to find a travel nursing job by searching on Google or cold-calling. A lot of the time, healthcare facilities do not have the time or resources to do their own staffing. Go ahead and check out their website and start preparing for your travel nurse interview today.