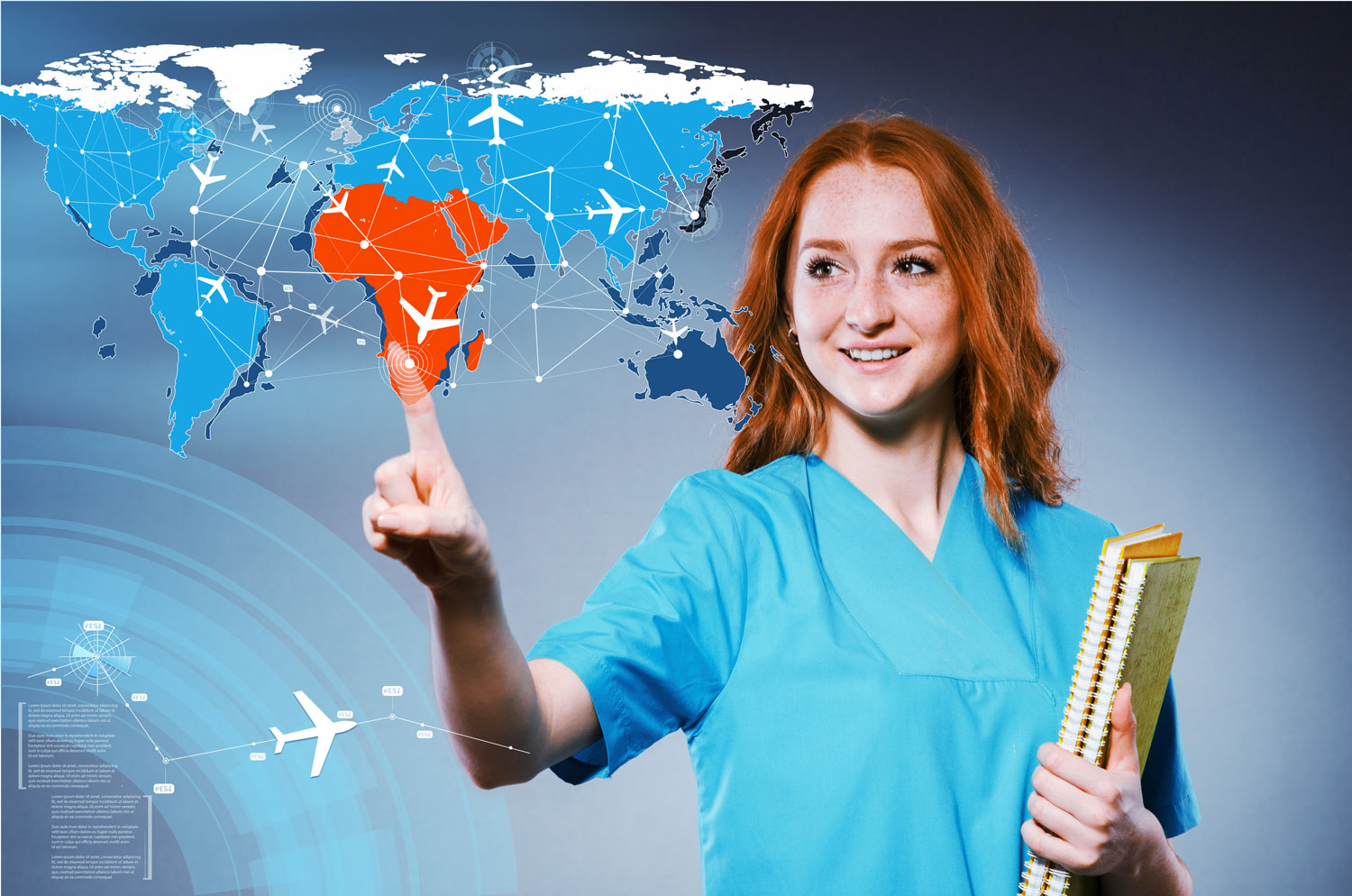 It may seem easy to get into travel nursing due to the high demand, but there will be a point at which you must be prepared to stand out among other nurses. Your chances of getting your dream job (or dream location) as a travel nurse depends on a variety of things. How much do you stand out, how much experience do you have? How can you make the most out of travel nursing? 
Standing out in Travel Nursing 
Everybody knows that nurses are superheroes, but that doesn't mean that you will get the job you want just because you are a nurse. In order to flourish in this field, you must be organized, competitive, and prepared. The best way you can stand out as a nurse is to have a large skill set and experience. The more experience you have before you start in travel nursing, the more you will stand out above your peers. Your experience will open up the chance for employment for you. 
Staying organized is another great way to stand out in travel nursing. If you thought general nursing dealt with a large amount of paperwork, wait until you work as a travel nurse! It's no big deal at all, though, as long as you are organized. If you are organized and up-to-date with your paperwork, then you will know when you need to update certification. Not having a certain certification up to date could cause you to lose your chances of getting a position you really want, so be wary! 
Travel Nurse Salary
The average salary for a Registered Nurse in 2018 was $71,730 per year. Even so, due to the high demand for travel nurses, you can expect to make more than a general staff nurse. There are a variety of additional circumstances that can impact the amount of money you make. 
The amount of money that you make in travel nursing depends on a variety of circumstances. The location you are in influences your travel nursing salary the heaviest, as pay rates are a reflection of the cost of living in that particular area. If you are looking to make more money as a traveling nurse, try landing an assignment in an area that would pay you more. 
A travel nurse's specialty is another circumstance that affects their salary. Specialized nurses are highly sought after and have the opportunity to receive much better pay, as well as many more opportunities than non-specialty nurses. Non-specialty nurses, like medical/surgical and psychiatric specialties, are usually paid a lower rate than specialized nurses. If you are not a specialized nurse, you might consider seeking further education on it. By doing so, you will gain much more money than you previously would have. 
Your shift assignment is another circumstance that will impact your travel nurse salary. Many offer higher rates for night shift assignments. If you are looking to make extra cash while you work, try out night shift. 
Finding Your Dream Assignment 
No matter who you are, you are certain to have a place in mind that you'd like to travel to when looking at travel nursing jobs. If you want to go to a specific place, it is always worth letting your recruiter know. You might even find that working for a different company will give you the opportunity to work in places that your previous company did not. 
New Directions Staffing understands that travel nurses are in high demand and have a variety of travel nursing jobs for you. We offer amazing support and resources to all of our travel nurses, as well as fantastic compensation and benefits. Head over to our website to submit your resume today!