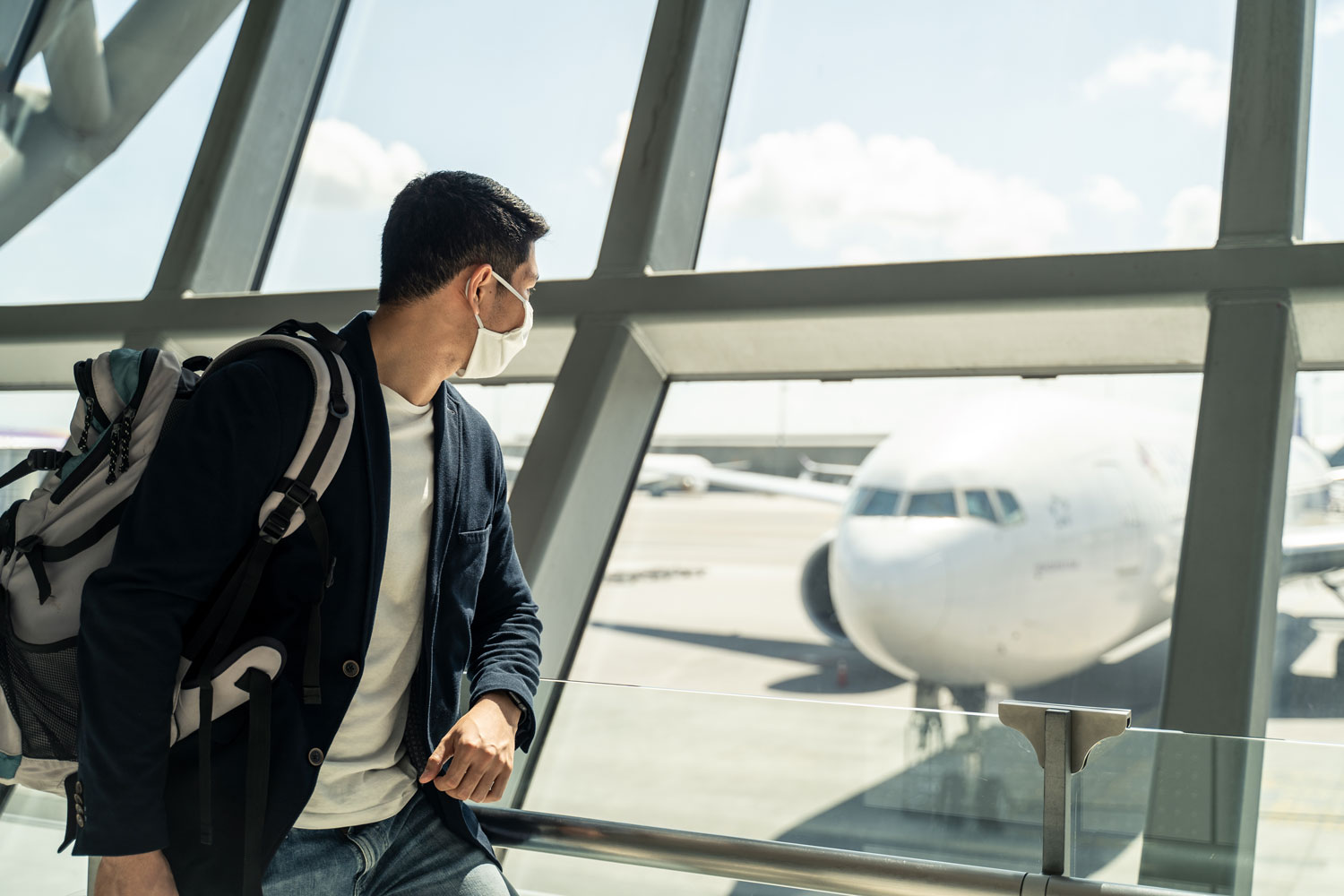 We are now in our sixth month of the coronavirus pandemic in the United States.  It has been a stressful and worrying time for everyone, but especially travel nurses.  Nurses and other healthcare workers are on the front lines fighting this disease.  People with these qualifications are in high demand right now as the need for more medical workers shifts with outbreaks across the country.  At the same time, travel is limited and can encourage the virus to spread.  This makes travel nursing extra difficult right now.  If you find yourself in this position, here are some tips to help you out.
Keep up with the latest rules – but don't overwhelm yourself
It seems that coronavirus information changes almost daily, from what states have the worst outbreaks to what we should be doing to stop the spread.  Staying up to date on COVID-19 information is key for healthcare workers like travel nurses.  It is especially important if you are traveling for a new travel nursing position in a different state.  Crossing borders means new guidelines.  Some states are requiring people coming from areas with high coronavirus numbers to self quarantine for 14 days.  Make sure you know what's what as you move.
At the same time, spending hours and hours every day scrolling through the news and social media isn't helping anyone, yourself included.  Set time limits on these apps on your phone if you have to.  There's a difference between keeping up with the news and overwhelming yourself with it.  It's natural to feel worried at a time when so much is out of your control, but focusing only on what's going wrong only makes your outlook worse.
Be safe
Travel nurses already know the importance of personal protection equipment to keep themselves safe from infection.  This is incredibly important with the coronavirus, as there is no one official treatment for the disease.  Nurses should of course wear masks and other PPE while on the job, especially if working with COVID patients.  They should also wear masks anytime they are in public, even if it is not required by local government.  The odds of a healthcare professional spreading germs is much higher than that of the average citizen who doesn't go into a hospital every day.  Keep others safe by keeping your mouth and nose covered.
There are other ways that travel nurses can keep others safe as well, like living alone and limiting travel outside their homes and work.  While this isn't possible for everyone in travel nursing, it can help a lot.  Many grocery stores offer delivery services now, as do tons of restaurants.  When you do have to go out, make sure to stay a safe six feet away from others.
Practice self-care
Travel nursing can always be a stressful position, but that is never truer than in the middle of a global pandemic.  It is vital to take time for yourself so you don't become burnt out.  Self-care isn't selfish; it actually helps your patients by making you the best you can be.  Whether you like to read, paint, watch movies, or take bubble baths, make time for yourself when you aren't at your travel nursing job.  Bringing beloved objects with you to each new house can help as well.  Having somewhere to relax is so important.  Figure out a way to make every apartment you stay in that place.
Looking for a new travel nursing assignment?
When it comes to travel nursing during the coronavirus pandemic, you want a company you can trust.  New Directions Staffing has years of experience placing travel nurses.  Call (888) 654-1110 to learn more.