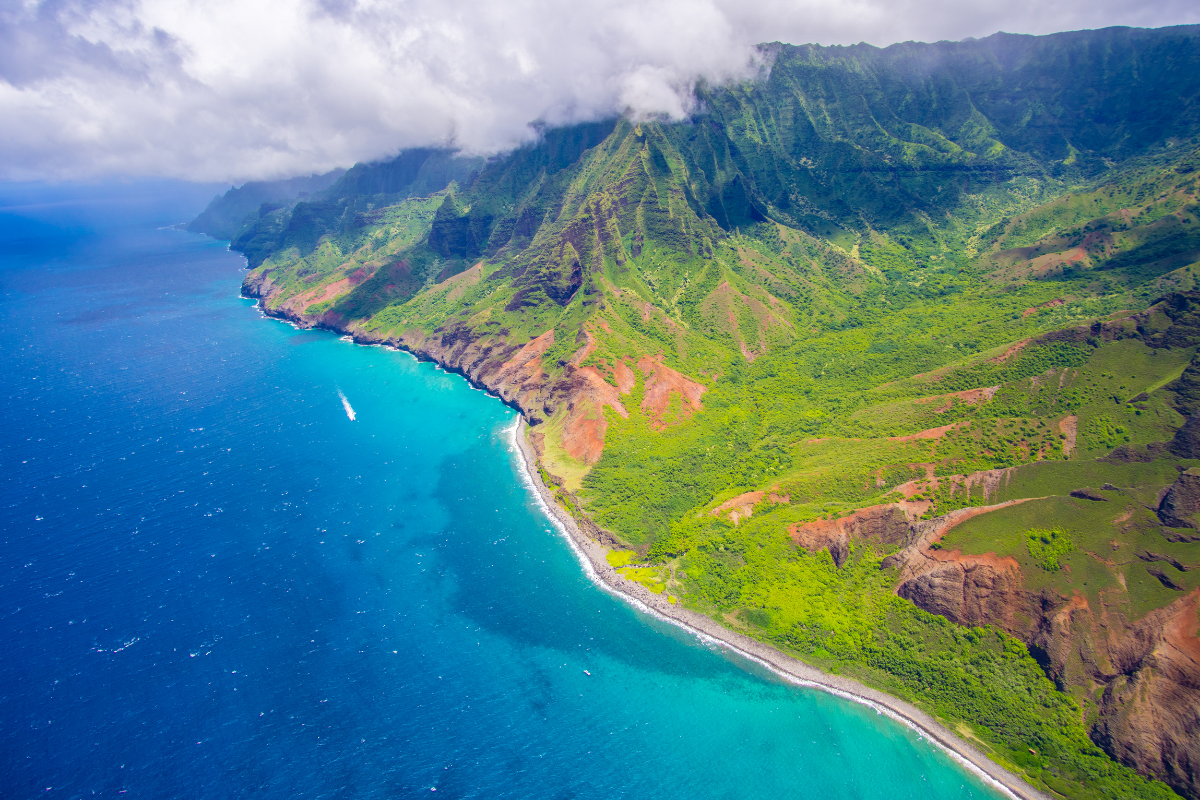 Are you a licensed or registered nurse? Or perhaps a recent graduate who's just obtained a degree in the nursing field? Either way, you've prepared yourself for one of the most invigorating and fulfilling careers out there! There are many benefits that travel nurses get, and one of the biggest perks is experiencing the best places to travel in the USA!
Servicing Must-See Destinations!
Not only do traveling nurses provide short-handed medical institutions with the assistance they require, but travel nurses get to come across the best places to travel. The role of a travel nurse is crucial. It is hard work to provide those in physical jeopardy with the care that they need. But at the end of the day, travel nurses get to kick back and relax in some of the finest destinations in the country!
Hawaii
Make everyone jealous! Who doesn't want to visit the beaches and tropical forests of Hawaii? America's 50th state offers more than just drinking out of coconuts and hanging ten in the Pacific ocean. Hawaii is renowned as a hotbed for luxury dining experiences, clubs, and nightlife. The Polynesian culture of Hawaii is a recipe for relaxation. From Honolulu to Oahu, traveling nurses can dive into some of the clearest waters of the world and jet ski, fish, dive, and surf! Hawaii is truly one of the best places to travel in the USA.
California
Californians know how to party! After a long day of providing critical care to those in need, you should be able to reward yourself with memories that will last a lifetime! Not only does California offer amazing beaches but it also features some of the country's most beautiful parks, hiking trails, and monuments. California is the home of Los Angeles, San Francisco, and it's only a short trip to Las Vegas!
Alaska
The great outdoors! The beauty of Alaska's mountains, rivers, and lakes make it a memorable destination. Take advantage of this opportunity as a travel nurse to visit the Land of the Midnight Sun.
Florida
Beaches! Theme Parks! Sporting Events! Florida has it all. Florida is home to some of the most beautiful beaches, all featuring a variety of activities and restaurants. Miami Beach, Clearwater Beach, St. Petersburg, Panama City Beach, Siesta Beach, and Fort Lauderdale all have their own recipes to make for a great time!
Not only that, Florida is home to some of the most awe-inducing theme parks in the world. Do you love the thrill of monumental rollercoasters and the added relaxation of strolling down a boardwalk? Then Universal Studios and Disney World may be the places for you!
Also, depending on the time of year, you can go watch elite athletes perform for the country's best professional sports teams including the Buccaneers, Tampa Bay Lightning, Tampa Bay Rays, and the Miami Heat.
New York
It's the Big Apple! It's the place dreams are made of! What better place to live out your dream of helping people in need than the city that has welcomed millions of hopefuls throughout the years?
New York is known as the city that never sleeps, but the daylife is just as fun as the nightlife. There are thousands of things to do. New York features some of the finest restaurants, clubs, and museums in the world.
Not only that, but music fans can experience Broadway and be introduced to one of the most memorable and pure art forms there are!
Take Me There!
New Directions Staffing has been providing nurses with the guidance they need to see the world for over 20 years. Our testimonials are proof that our expertise has made success stories of many nurses seeking a life of fulfillment. Contact us today to find out how you can get started!