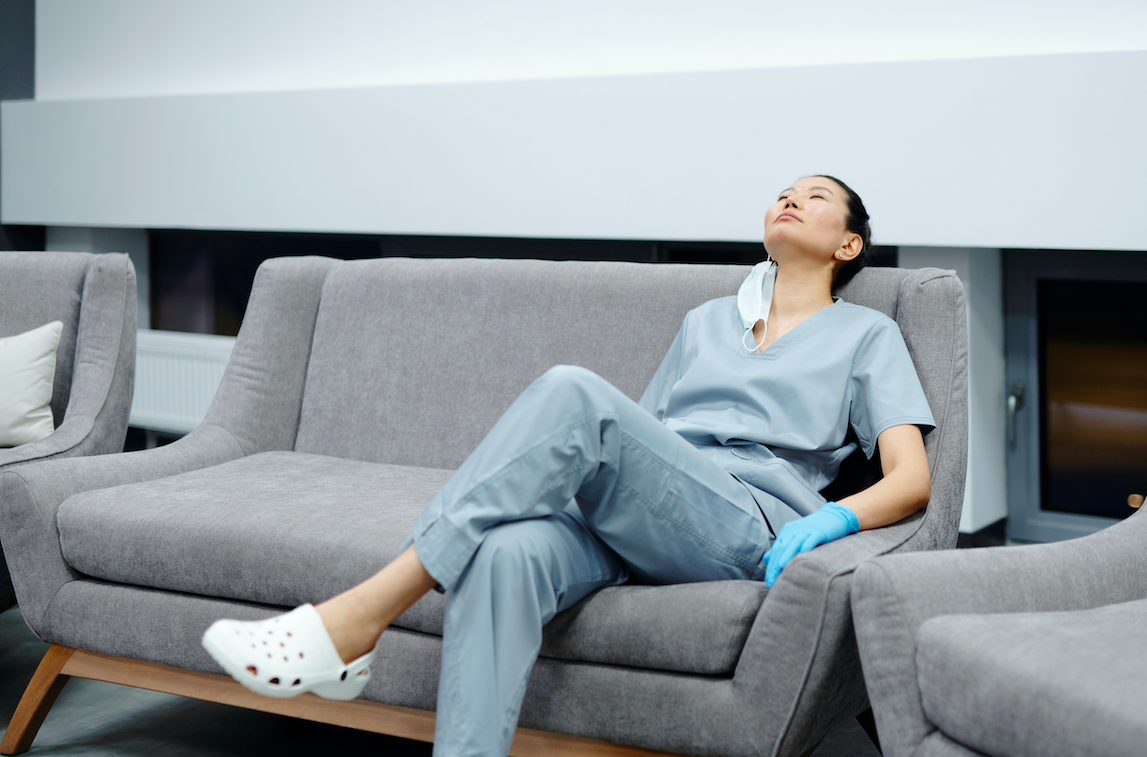 Nursing can be one of the most rewarding careers —for many reasons. There are not many professions that allow you to touch someone's life and make a real difference like the field of nursing. As a nurse, a passion for helping others is what keeps you going. Also, that passion may enable you to build meaningful bonds with the patients they care for. This is common for nurses in long-term care situations, particularly nephrology nurses and those dedicated to dialysis care. 
A dialysis nursing career can be extremely rewarding. However, it comes with its own set of drawbacks and challenges. This is especially true since nurses typically see patients —at least 3 times a week for lengthy visits of 3-4 hours a day— for extended periods of time. As a dialysis nurse, your job consists of 3 core responsibilities that encompass the scope of care you are providing. Below we will outline those 3 core responsibilities and some of the most common challenges that dialysis nurses face.
Support
Going through dialysis can be very taxing on a patient. Oftentimes this can manifest itself in non-compliant behaviors and poor attitudes. As a dialysis nurse, you have to empathize with your patients to show them the support they need. It's important to validate them and try to find solutions to help. It's a highly therapeutic service you can offer them. Every patient is different. So, it takes time to develop a trusting relationship with each individual to decipher the best way to support them. 
It can be a daunting task when patients are obstinate. Nevertheless, support is necessary in improving their emotional quality of life, which is correlated to their physical quality of life. Sometimes you can get creative in how you offer this support and use tools that are right in front of you. Try connecting other dialysis patients who may have similar interests or backgrounds to weave a web of support among those at the center.
Medicate
The dialysis process is complicated, regimented and time-consuming. Dialysis nurses are responsible for checking vitals, overseeing the dialysis process —whether hemodialysis or peritoneal, and assessing patient conditions along the way. 
Patients in kidney failure are often on many different medications to control symptoms. Sometimes patients have reactions to, or side effects of these medications they are prescribed for their conditions. A dialysis nurse must be vigilant and quick to act in situations like this. For some nurses, or those with limited experience in this type of clinical setting, this can be a difficult aspect of the job. Tightening up your charting skills and maintaining keen attention to detail are musts in this specialty— working with patients who are critically ill.  
Educate 
One of the most powerful tools you can wield as a dialysis nurse is education. You have the power to empower your patients by equipping them with the knowledge they need to take control of their own health. It doesn't stop there. You must also educate the friends and family (or caregivers) of your patients so they can receive proper care between visits. It can become challenging when patients aren't motivated to take the initiative, but that's where nurses have the opportunity to make a real difference. Figuring out how to inspire others is what counts. 
Do you have a passion for helping people? Do you consider yourself a people person? Are you good at fostering relationships? Do you like a challenge? Have you answered "yes" to any of these questions? Then it may be time to consider a career in dialysis nursing. At New Direction Staffing we can help guide you to your next chapter as you search for dialysis nursing jobs. Reach out to our team today to see how we can assist you!