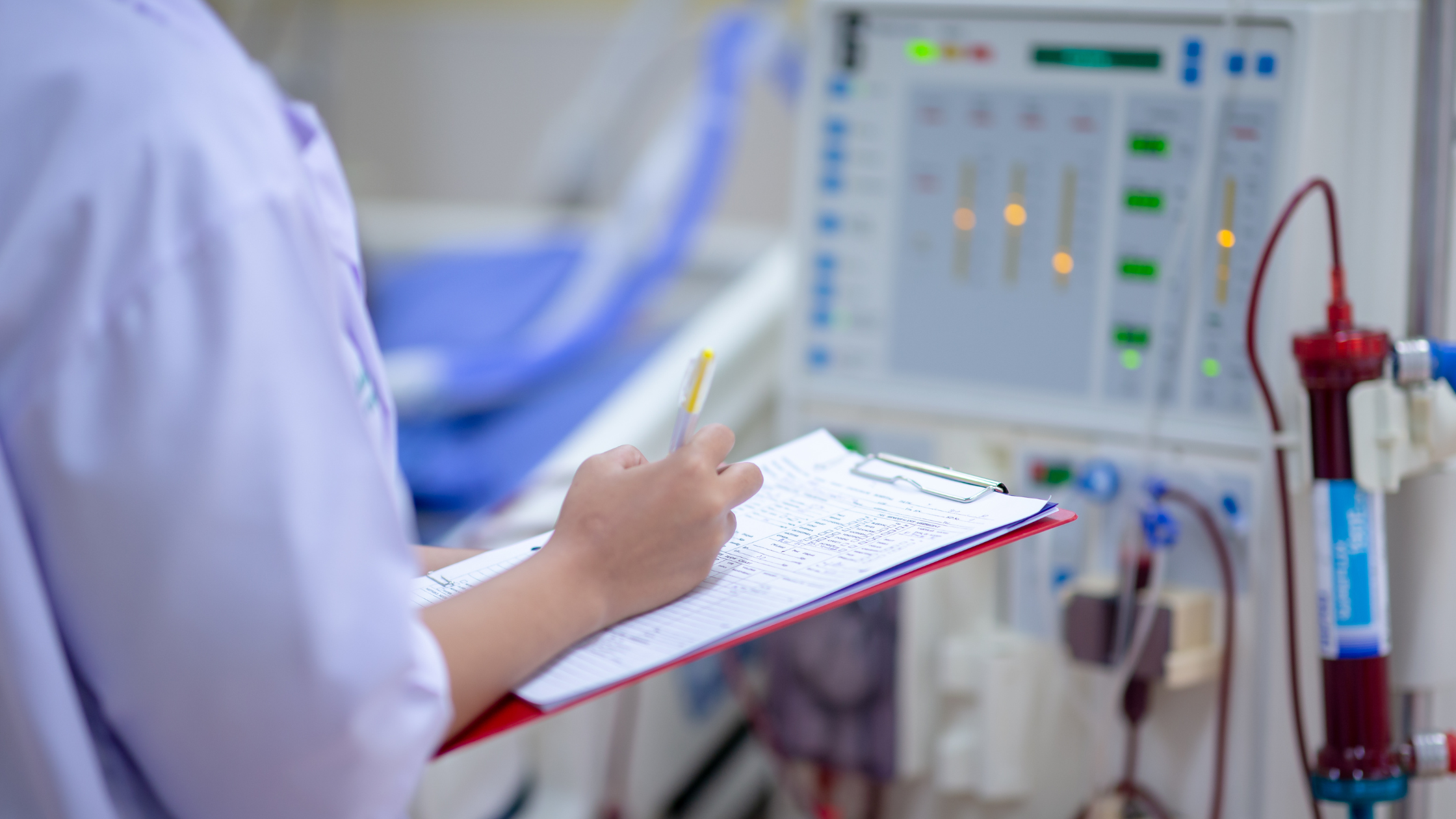 Congratulations!
You are ready for the next step to becoming a dialysis nurse. You have your nursing degree in hand, and you only have one thing to worry about; finding a job. More to the point? You're wondering what will be expected of you the moment you get a job. The good news is that you have come to the right place. New Directions provides you with all the information you need to excel in this field. This includes the basic requirements and available employment opportunities.
Here are five important things you need to know before becoming a dialysis nurse.
Basic Job Requirements of a Dialysis Nurse
Dialysis nurses work in a hospital or home setting alongside other medical staff. To become a dialysis nurse, one is required to have the following:
An associate's or bachelor's degree in nursing
Pass the state licensing exam for nursing.
Experience with technical and medical equipment is critical. Earning professional certifications such as a Certified Dialysis Nurse will help to improve your job prospects.
Important Qualities
Successful dialysis nurses possess a broad spectrum of clinical and administrative skills. It also means you must have clear communication skills and impeccable attention to detail. Other essential qualities include:
Critical thinking
Organization
Strong work ethic
The ability to work well in a team-focused environment
Enjoys intellectual challenges
Physical Demands
No doubt, dialysis is a very strenuous task. It involves multiple hours of intravenously wiring up patients to a dialysis machine. Patients must remain still the entire time. This process can be demanding. So, physical stamina is mandatory to help you be comfortable standing for an extended period. Your job description may also sometimes involve transferring patients. That means you must be in a position to lift, move, transfer, or assist with a weight of more than a hundred (100) pounds. In addition, visual acuity and excellent motor skills may help bring sheer convenience to your job.
Working Conditions in Dialysis Nursing
Dialysis can be administered in virtually any environment:
A hospital
Patient's home
Freestanding clinic in prison or university.
Because patients need close monitoring at all times, working shifts may include days, nights, weekends, and holidays. Also, exposure to chemicals, needles, bodily fluids, and other infectious diseases may pose some serious health hazards.
Additionally, burnout is very common while working as a dialysis nurse.
Salary Info and Career Outlook
Working as a travel dialysis nurse is very rewarding. It gives you a chance to provide life-saving support to patients, and it's a stable career path with decent annual pay. According to Salary.com, the average salary range for a dialysis nurse falls between $76,515 and $97,992 per year. However, this varies widely based on the state, setting, or level of expertise.
There is an outburst of lifestyle disease and a rise in the elderly population in the country. The demands for dialysis treatments are growing at an increasing rate.
Dialysis Nursing Jobs
Are you searching for dialysis nursing jobs? Browse the New Directions website to see all the latest job opportunities for dialysis nurses available. Contact us today if you have any questions about starting your career in dialysis nursing.