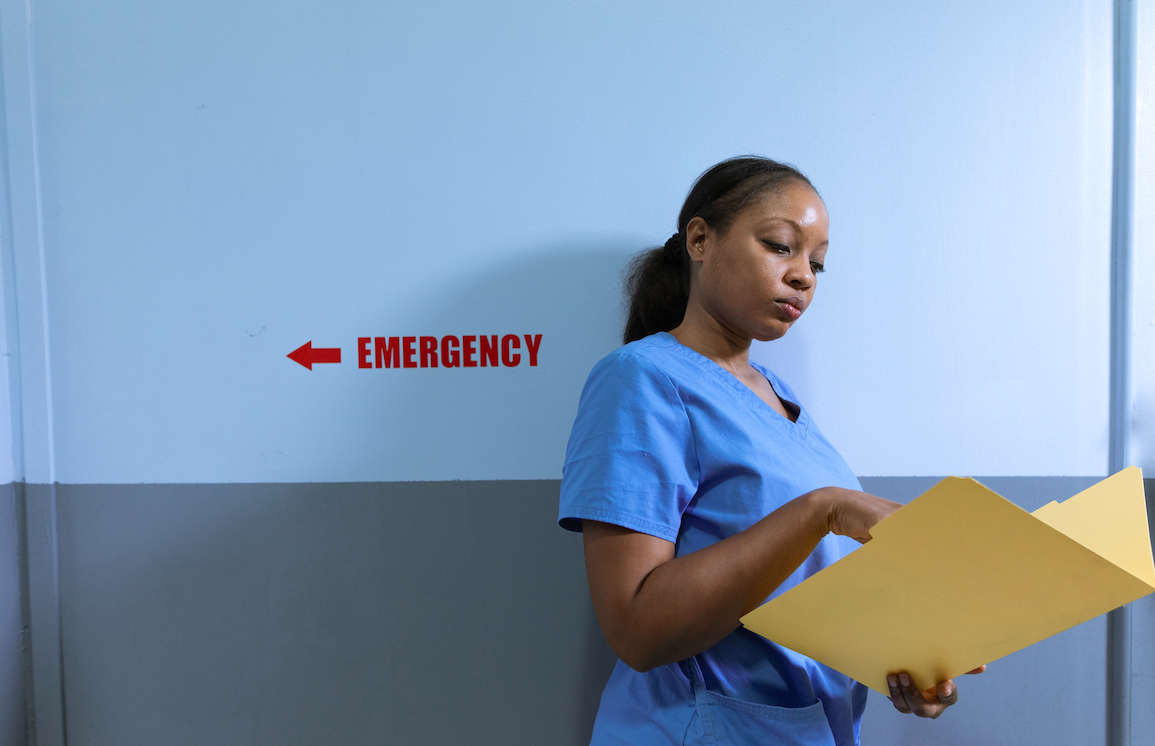 The life of a travel nurse is fast-paced and ever-changing. That can be both thrilling and frightening at the same time! While there is always the element of the unknown when it comes to travel nursing jobs, we can be sure of one thing: from seasoned travelers to newbies alike, every nurse will experience an adjustment period when they start their run at a new hospital. Here are 5 nursing tips that will help make that adjustment period go as smoothly as possible. 
1. It's All about perspective 
When you prepare for your first day at a new hospital, it's important to center yourself. This can be as simple as taking a walk or sitting quietly in a calming space. Focus on why you wanted to embark on the journey of a travel nurse in the first place. What is your "why"? Is your passion helping people? Or is it adventure? Perhaps, is it making a difference? Whatever drives you, allow that to be at the forefront of your mind as you step through the doors on your first day. Remind yourself of your "why" throughout the shift to recalibrate–and become as effective as possible in your new role. 
2. Communicate Effectively 
One of the key attributes of being an exceptional travel nurse is strong and assertive communication skills. Assertive communication is all about expressing yourself effectively while respecting the rights and beliefs of others. If you have trouble being assertive, practice makes perfect. Once you hone your nursing skills in this area, you will strengthen your presence in the workplace, which leads to an increased sense of confidence and garners more respect from your coworkers.
3. Seek out a Mentor 
Out of all of the nursing tips, this is probably the most underrated, and yet valuable. Mentorship is such a valuable, yet underutilized resource in a new workplace. While some progressive facilities may have programs in place for new travel nurses, oftentimes a service like this won't be provided for you. So, you must be proactive in seeking out a mentor. This should be a seasoned nurse at the hospital who knows their way around the dynamics of the staff and has an expertise in all protocols and standard operating procedures. To help find the right mentor, pay attention to conversations and take note of roles and responsibilities that are assigned to certain individuals. Use this information to help you choose the best nurse mentor according to your needs.
4. Flexibility Is Key 
Travel nurses must be adaptive and resilient. Being able to adjust your expectations quickly and often is key to thriving in this profession. Hospital settings are often fast-paced and rapidly changing, but a good nurse is up for the challenge. If you maintain flexibility in your role, you won't become stagnant; rather, you will find it much easier to roll with the punches that are sure to come your way in travel nursing.
5. The Power of Positivity 
There is a lot to say about the power of positive thinking, especially in how that translates to a travel nurse. When embarking on any new journey, you will certainly experience a learning curve to some degree. While some nurses may be quick studies, others might take a little longer to absorb things. Either way, your coworkers and superiors will anticipate a learning curve. Focus on creating a positive mindset so you can be free to give yourself some grace as you adjust to your new hospital.
We hope these nursing tips were helpful! Also, do you feel challenged in your current role? Does the idea of travel bring you a sense of excitement? Are you looking to elevate your career or even change your path entirely? Let us at New Directions Staffing partner with you to realize something new today! We assure you, that our team will provide you with the opportunity you've been waiting for!