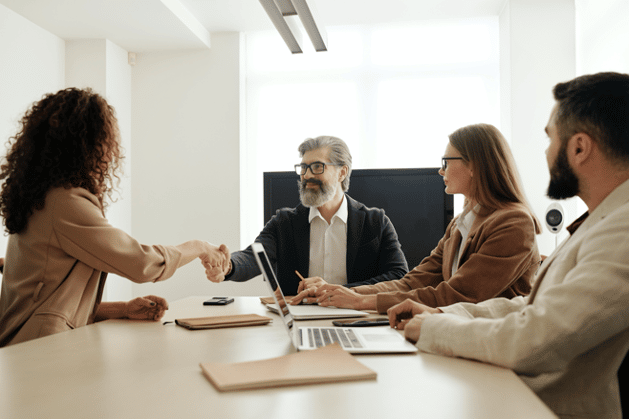 Why Your Human Resource Team Should Work with an External Recruiting and Staffing Firm
A debate for many companies is whether to keep their recruiting internal or utilize an external or hybrid approach. Often, talent acquisition and recruiting falls in the lap of Human Resources, along with many other critical responsibilities.
So, is it more beneficial for Human Resources to focus on other priorities and work with External Recruiting? While many factors come into play when making this decision, the pros of utilizing an external firm outweigh the cons. Here are just some of the benefits: 
Wider Search
Teaming up with a Recruiting and Staffing Firm creates a bigger talent pool of candidates for a company. These firms, often specialists in certain technologies and job functions, already have dedicated systems in place with existing candidates and a more comprehensive network.
Application Tracking
One of the most time-consuming parts of finding a new employee is tracking and managing applications. Going through each application can become tedious work and taking your HR team from other projects.
Some jobs can get hundreds of applicants and require significant pre-screening that takes a great deal of time. Recruiting and Staffing Firms utilize systems to acquire talent, pre-screen applicants, and teams of individuals dedicated to finding the ideal candidate.
Saves Time
The most important benefit of engaging a Recruiting and Staffing Firm is identifying the most qualified individual in a short period of time. Also, reducing the overall hiring and administrative time for both Human Resources and Hiring Managers.
Ready to take the next step and enjoy the benefits of working with an External Recruiting and Staffing Firm? Contact us today!
New Directions is an IT & Digital Talent Solutions Firm that provides our clients with a range of recruiting and staffing services while furnishing candidates and consultants with great career and project opportunities, career coaching, and job search guidance.