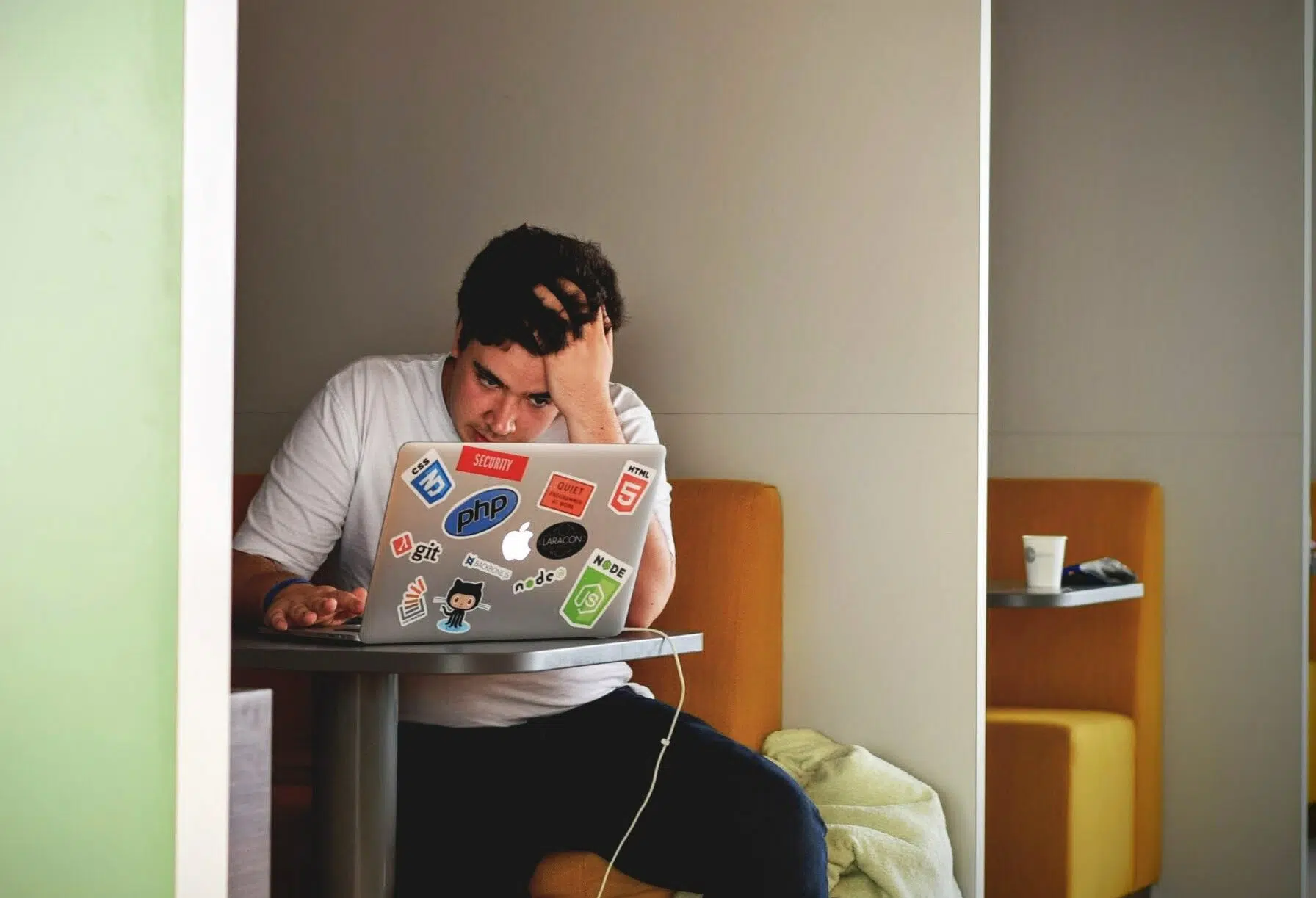 The Best Word You Can Hear in Your Job Search is: NO.
Ask The Expert by Tom Anderson
"What advice would you give a job seeker if they're not receiving responses from their applications?"
I routinely coach IT and Digital Job Seekers that the best word they can hear from a company after having submitted an application or completed the interview process is the word:  "NO."
The simple explanation is that the more "No's" you get, the closer you are to getting a "Yes."  The challenge for any IT or Digital Job Seeker is:  What if you're not receiving responses from your applications?
If you're not receiving responses from your job applications, it's time to put the brakes on and take a breather in your search.  Seriously, just stop.
Here are four areas you should concentrate on:
Your Resume
Review and assess you resume, then decide where you need to make changes. I know that resume writing can be daunting, but you have no more than seven seconds to catch the eye of the HR Professional or Hiring Manager who's reading your resume. Ask yourself these questions:
Does your summary section provide a quick, easy-to-read synopsis of who you are and what you do within two to three sentences?
Is it easy to read, in block format and without unnecessary underlines, bolds, text boxes and graphics?
Does it clearly summarize: the dates of employment, job titles and responsibilities?
And lastly, does your resume have the juice? (Juice is what I refer to as your resumes "window dressing."  This includes:  searchable, findable and highlightable skill sets and technology platforms that can help you and your resume be found.)
Search Process
What job search tools are you using for your search (i.e., LinkedIn, Google for Jobs, Indeed and other popular websites) Do you need to make a change?
What is the process you are using? Are you simply applying to anything and everything, or are you being extremely selective?  
Your Network and Other Tools
Network: This is the easiest and most effective search method: 

Have you reached out to your trusted network, and does each and every one of them know you're looking? (more than 60% of all new jobs come from an individual's network).

LinkedIn: How does your resume compare with your LinkedIn profile and vice versa? LinkedIn is singularly the largest and most effective way to search for a new career opportunity. Is your profile up-to-date, does it closely mirror your resume, and can you be found by a Recruiter or Hiring Manager?
Recruiters and Talent Acquisition Professionals 
Do you have a Recruiter or Talent Acquisition Professional who is an expert in IT and Digital job searchers who can give you advice? If not, look for a trusted partner and one who's willing to build a relationship with you to help.  Pro Bono.
Once you've completed those steps, fire up your search again and assess what does and doesn't work; making tweaks along the way. Most importantly, try to get some "No's". They are the guidelines that you're on the right track and getting closer to the all-important "YES."
If you need advice about your resume or job search, we're always happy to provide a coaching session (Pro Bono). Contact our team at:  https://newdirectionsstaffing.com/contact-us/
About Tom Anderson
Tom is the President of New Directions, IT & Digital Talent Solutions, and has nearly four decades of experience providing Enterprise Staffing Solutions and Talent Acquisition and Recruiting in the Information & Digital Technology, Learning Management and Engineering disciplines.  
Reach out to Tom via: 
LinkedIn at:  https://www.linkedin.com/in/tdanderson/
Email:  tanderson@newdirectionsstaffing.com
Desk: (401) 300-5870.