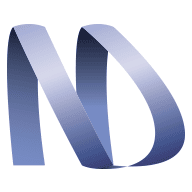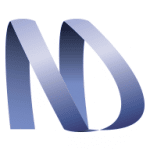 New Directions IT Staffing
We are currently engaged with a client seeking a Network Engineer position. In this role, the Network Engineer will…
Provide system engineering, design, and administration support for all network infrastructure systems within the enterprise across the various platforms.

Serve as technical coordinator/project lead for the deployment and support of network computer infrastructure (LAN and WAN), as well as ensure proper implementation and maintenance of management tools, network documentation, and disaster recovery procedures.

Work with System Administrators, App Dev, and other departments to provide a stable and scalable network infrastructure.

Responsible for technical hardware/software/cabling, bandwidth engineering, configuration planning, administration, and support of data and communications networks, including facilities planning.

Perform any and all activities associated with the network infrastructure and telecommunications services.

Responsibilities include switches, hubs, routers, gateways, as well as VPNs, firewalls, Internet connectivity, etc.

Network infrastructure analysis, design, and support including local and wide-area networks.

Technical competency with the following services: OSI networking model and its use in network design and troubleshooting Switching and routing technologies; (BGP, OSPF, MPLS) theory and practice Cisco wireless systems including access points, controllers, and wireless control system software Network management/monitoring technologies: SNMP RMON, etc. TCP/IP (including IPSec, SNMP, DHCP, WINS, and DNS) Internet Access solutions ISP connectivity with redundancy Firewall and VPN connectivity and scalability DMZ configuration and access control Security systems, Intrusion Detection, Authentication and account validation services Access control, Vulnerability assessment, and resolution Incident handling, Remote Access solutions (Async)

Extensive operational experience with the enterprise/carrier-class routers and switches
The appropriate individual will have the following experience:
Cisco Network Engineering.

Switches, routers, firewalls, hubs, routers, gateways, & VPNs.

LAN, WAN, WLAN, VLAN, VPN, and Internet access/firewalls.

 Planning and systematic testing.

CCNA; CCNP required

Remote Access solutions (Async)

DMZ configuration and access control
Interview Now
In order to arrange a preliminary interview, please forward a Word copy of your resume with your complete contact information. We are unable to sponsor visas for this role. Local candidates preferred. Personal Interviews are required.
About Us
New Directions is an Information Technology Recruiting & Staffing firm that provides our clients: consulting; project staff augmentation and traditional hire services for Enterprise Business Software; Business Intelligence & Data Warehousing; and Enterprise Applications Development, Infrastructure, Operations, and Associated Technologies. Our success and subsequent growth have been based on leveraging our clients' technology with talented people.
Apply with Google
Apply with Twitter
Apply with Github
Apply with Linkedin
Apply with Indeed
Stack Overflow