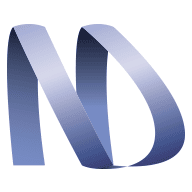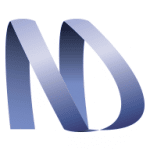 New Directions IT Staffing
We are looking for a Manager, Service Delivery.  Could you expertly carry out the following?
Identifies process improvement initiatives to support Commercial Business goals and revenue objectives, makes recommendations, and executes change to improve order management systems & processes to meet quality product delivery & customer service quality standards.

Partners with sales leadership, network and field operations, and key stakeholders to drive outstanding customer experience, maximize revenue, & achieve product delivery efficiency.

Drive quality processes to ensure correct billing of services.

Drive improvements in team productivity to optimize orders handled, drive low install intervals, and exceed customer expectations.

Develops/executes strategies to standardize best practices and optimize workflow to enhance technical & operational performance.

Planning, evaluating, implementing, & continuously improving the order process, recognizing the impact it has on the credit & collection functions and processes.

Ensures Order Management & Sales Support organization aligns.

Collaborates with product managers to ensure the Order Management team has a thorough understanding of new products and provides product feedback.

Acts as a key point of contact for Commercial Business Sales personnel and Senior Leadership for sales order management business processes, reports organizational performance metrics, including product roll-out, order processing, project management activity, process efficiency, and customer satisfaction.

Develops, motivates, and coaches teams towards operational excellence.

Drive improvements as a project management team focused on service delivery.

Partner with marketing.

Analytics & tracking. 

Report, analyze & resolve system, customer, and operational issues. 

Support & promote company & departmental sales, service, and quality initiatives to increase revenue & deliver customer delight.
The appropriate individual will have the following experience:
Telecommunications industry focus supporting voice, data, and video services.

PMP and ITIL certification preferred.

People & Project management expertise.

Customer-facing with the ability to build and maintain effective working relationships to ensure business objectives are supported, communicated, & executed.

Excellent verbal and written communications skills, including the ability to maintain effective communications with a geographically diverse team.

Experience developing & coaching team members from a transactional approach to a professional project management approach. 

Understand broadband service offerings (voice, data infrastructure, video, and managed services) and effectively communicate that technology to customers.

Must possess strong analytical skills
Interview Now

Send us a Word copy of your resume and tell us why youre the one.
About Us

We are a boutique staffing firm (i.e. you are never just another resume to us). We pride ourselves on being able to give both our clients and contractors the one-on-one attention they deserve.
Apply with Google
Apply with Twitter
Apply with Github
Apply with Linkedin
Apply with Indeed
Stack Overflow