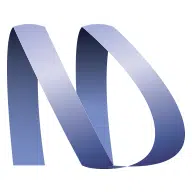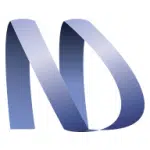 New Directions IT Staffing
Our client is looking to fill a Sr. Systems Engineer role who will be able to…  
Design, install, support, administer, and maintains Information Systems storage infrastructure, including Network Attached Storage (NAS) and Storage Area Network (SAN) 

Designs, installs, supports, administers, and maintains IS backup infrastructure 

VMware vSphere infrastructure 

Designs, installs, supports, administers, and maintains HPE and Dell server infrastructure 

Designs, installs, supports, administers, and maintains Active Directory, DNS, and DHCP 

Designs, installs, supports, administers, and maintains Security applications for systems and emailAssists with design, implementation, maintenance, and testing of disaster recovery as part of overall disaster recovery strategy 

Responds to hardware, software, network, and system failures; provide troubleshooting, analysis, and recommendations for corrective actions 

Identifies and provides solutions to storage, backup, virtualization, and server problems 

Assists team with the installation, evaluation, and testing of new storage, backup, virtualization, and disaster recovery products 

Participate in on-call pager rotation, respond to emergencies after hours 

Perform maintenance and upgrades after hours and/or on weekends 

Occasional need to be in data center 

Knowledge of Multifactor Authentication & VDI

Skill in collaborating with multiple constituents, strong decision-making & problem-solving, and excellent end-user communication

Ability to respond diplomatically to sensitive and critical issues 
The ideal candidate will have the following qualifications…  
Over 5 Years of Systems Engineering & Administration

Extensive knowledge of Enterprise storage infrastructure, backup infrastructure, VMware, AD, DHCP, DNS, and Security 

Extensive knowledge of network concepts and computer operating systems, including Windows 7/10, Windows Server 2008 – 2022, and VMware virtualization

Knowledge of Cisco LAN, WAN, WLAN, and VOIP, as well as SAN and backup/recovery technologies

Knowledge of Exchange

Knowledge of Citrix

One or more relevant certifications: Microsoft MCITP/MCSA/MCSE, VMware VCP/VCAP, Storage, Backup, and Recovery
 Are you Ready to move your Career in a New Direction? 
Please forward a copy of your resume for us to schedule a time to speak.
About Us 
We are an Information Technology & Digital Talent Solutions Firm that furnishes its clients with a range of recruiting and staffing services while providing career coaching and job search guidance to the candidates and consultants we work with. 
New Directions, It's Right in Our Name 
Interested in hearing how we've simplified the hiring and job search process? Contact us at: https://www.newdirectionsstaffing.com/contact-us/. 
Apply with Google
Apply with Twitter
Apply with Github
Apply with Linkedin
Apply with Indeed
Stack Overflow