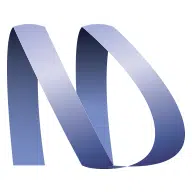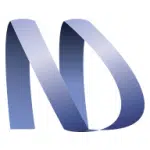 New Directions IT Staffing
Are you a
Data Scientist
with a demonstrated background in actuarial modeling who is looking to make a significant career move? If so, we'd like to introduce you to a Fortune 1000 who is a top ranked Forbes Magazine and AM Best top ranked company.
(This is a 100 % Remote Career Opportunity – Additional Information can be found below).
We have been engaged in a national search for an Actuarial Data Scientist who will work with data professionals and actuaries who are building and evaluating insurance pricing and other enterprise data models.
In this role, the Actuarial Data Scientist will:
Work with actuaries and data professionals to build and evaluate P&C pricing, rating and other enterprise models in a SAS, R and Python analytical programming environment.
Lead predictive modeling projects that involve new pricing, rating and enterprise models.
Apply predictive modeling techniques to pricing and rating structure data science initiatives that include logistic regression, time series, neural networks, random forest, boosting, text mining, clustering, deep learning, optimization, and others.
Manipulate large amounts of structured and unstructured data using SQL.
Communicate findings and trends to key stakeholders across the company.
The appropriate individual will have demonstrated experience in the following:
Data Science programming and modeling in a SAS, R, Python or other similar environments in a P&C insurance environment.
P&C Insurance pricing, rating structure and or related enterprise data models. (Preferred background in actuarial data science).
Predictive modeling for pricing and rating structures that include a combination of logistic regression, time series, neural networks, random forest, boosting, text mining, clustering, deep learning, optimization, etc.
Manipulation of structured and unstructured data in a SQL environment.
Full data science lifecycle from problem definition to data exploration, data wrangling, modeling, analysis, and deployment into production.
Strong communications skill sets that include storytelling, presentations and methods to provide insights to non-technical stakeholders.
A passion for extracting actionable insights that enhance business outcomes.
Bachelor's or Master's Degree in Data Science, Computer Science, Operations Research, Statistics, Applied Mathematics, or a related quantitative field. PhD or insurance designations such as ACAS desirable.
Work Environment
This is a 100% remote career opportunity.  Our client is unable to provide visa sponsorship for this role.  

Are you Ready to move your Career in a New Direction?
Please forward a copy of your resume for us to schedule a time to speak or contact us at (866) 999-8600. We look forward to meeting you.
About Us
We are an Information Technology & Digital Talent Solutions Firm that furnishes its' clients with a range of recruiting and staffing services while providing career coaching and job search guidance to the candidates and consultants we work with.
New Directions, It's Right in Our Name
Interested in hearing how we've made the hiring and job search process simple? Contact us at: https://www.newdirectionsstaffing.com/contact-us/.
Apply with Google
Apply with Twitter
Apply with Github
Apply with Linkedin
Apply with Indeed
Stack Overflow