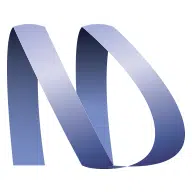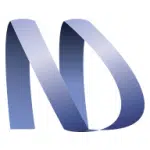 New Directions IT Staffing
Are you an API professional who is looking to lead a ground floor API journey for an extremely well-respected enterprise? If so, we'd like to introduce you to a brand name company who would like to meet with you.
(This is Remote Career Opportunity – Additional Information can be found below).
We are engaged in a national search for a Senior API Product Manager. In this role, the individual will:
Oversee the strategy, roadmap and implementation for APIs across the enterprise for internal and external consumers in Google Apigee and Microsoft Azure APIM environments.
Develop a multi-year executable API product roadmap using data insights, market analytics, and research, and implement strategies to grow adoption that support enterprise strategic priorities.
Oversee the API product throughout its lifecycle, including managing API versioning and decommissioning.
Provide direct oversight to all the vendors who provide services to these products that includes technical guidance, goal setting, evaluation and performance reviews.
Oversee strategic vendor relationships that include pricing, contract oversight, technical and regulatory requirements, and performance management.
Drive the socialization and integration of API product strategies across the enterprise and segments to ensure alignment with functions critical to product performance.
Evangelize the use of the API product with development teams to increase the adoption and consumption of API product capabilities.
Interface with key senior business leaders to develop sound business proposals that include: costs of the solution, target audience, expected return on investment.
The appropriate individual will have demonstrated experience in the following:
Building out API infrastructures, ecosystems and associated developer / partner programs.
Significant background in API technologies that include roadmaps and implementations preferably in Google Apigee and Microsoft Azure APIM API environments. (Other platforms considered include: Mulesoft, Axway, Salesforce, IBM API Connect).
Product Management, Product Ownership and or Applications Development within enterprise level API initiatives that includes developing product strategies, implementing APIs and collecting stakeholder feedback.
An ability to socialize API utilization and roadmaps at the leadership and stakeholder level and influence investment through proposals and presentations.
Managing and or implementing enterprise level technology solutions.
Agile, Lean, Six Sigma, Scrum or other similar continuous improvement methodologies
Work Environment
This role is 100% remote for individuals based in the U.S. Individuals must live in one of the following U.S. States: Arizona, Florida, Georgia, Louisiana, North Carolina, Oklahoma, South Carolina, Texas, Rhode Island, Massachusetts, Connecticut, and Virginia.
Are you Ready to move your Career in a New Direction?
Please forward a copy of your resume for us to schedule a time to speak or contact us at (866) 999-8600. We look forward to meeting you.
About Us
We are an Information Technology & Digital Talent Solutions Firm that furnishes its' clients with a range of recruiting and staffing services while providing career coaching and job search guidance to the candidates and consultants we work with.
New Directions, It's Right in Our Name
Interested in hearing how we've made the hiring and job search process simple? Contact us at: https://www.newdirectionsstaffing.com/contact-us/.
Apply with Google
Apply with Twitter
Apply with Github
Apply with Linkedin
Apply with Indeed
Stack Overflow