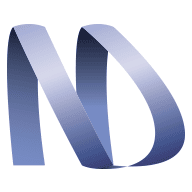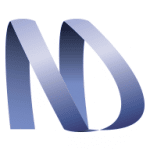 New Directions IT Staffing
Instructional Technology Coordinator
We are currently engaged with a client who is seeking an Instructional Technology Coordinator to join a dynamic team of educational technology professionals.  In this role, the Instructional Technology Coordinator will:
Provide leadership, coordination and support of Instructional Development and educational technology integrations.

Assist in planning academic integration of classroom and online technology teaching and learning solutions.

Oversee and coordinate instructional technology resources such as, blogs, desktop capture software and the classroom-based lecture capture system;

Participates in the selection and configuration of learning space technologies in classrooms and other learning spaces.

Administer and provide direct day-to-day technical support for learning and instructional technology platforms that include: Echo360, ExamSoft, iClicker, Kaltura, Blackboard Learn, WordPress, and Zoom.

Provide direct support and assist in administering the Blackboard Learn learning management system.

Assist in the deployment, and installation of classroom-based instructional technology.

Provide instructional technology and multimedia development support to faculty, staff and students that is suitable for an academic learning environment.

Provide both hands-on and online training to faculty and staff using a variety of technological software and hardware.
The appropriate individual will have demonstrated experience in the following:
A combination of instructional, classroom, academic and online technologies for higher education.

Supporting, and administering academic learning management systems; academic instructional-based technology; and classroom-based audio/visual technology in environments that include one or more of the following: Echo360, ExamSoft, iClicker, Kaltura, Blackboard Learn, WordPress, and Zoom.

Streaming audio, video, and media hosting platforms in academic environments.

Understanding of web development in WordPress, HTML and or CSS environments.

Understanding of audio/visual equipment connectivity standards.

Understanding of TCP/IP, DHCP and NTP networking protocols for connectivity.

knowledge of Windows and Linux server platforms related to instructional technology platforms.
Interview Now
In order to arrange a preliminary interview, please forward a Word copy of your resume with your complete contact information.  We are unable to sponsor Visa's for this role.   
About Us
New Directions is an Information Technology & Digital Talent Solutions Firm that furnishes its' clients with a range of recruiting and staffing services while providing career coaching and job search guidance to the candidates and consultants we work with.
Are you interested in hearing how we've made the hiring and job search process simple?  Contact us at:  https://www.newdirectionsstaffing.com/contact-us/.
Apply with Google
Apply with Twitter
Apply with Github
Apply with Linkedin
Apply with Indeed
Stack Overflow