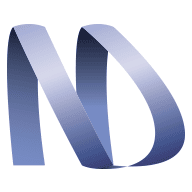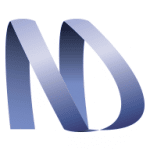 New Directions IT Staffing
Our client is looking to fill a Facilities and Safety Manager role to … 
Facilities Safety Manager is responsible for designing, coordinating, implementing, managing, and enforcing all general processes, food safety, and sanitation safety policies and procedures. The facilities safety manager is the senior safety expert in the organization and is accountable for mitigating and limiting exposure, risk, and loss to the company.

Safety Programs – Plans, develops, implements, and maintains up-to-date safety policies. and procedures that follow all local, state, and federal regulations.
OSHA Compliance Plan, Lockout Tagout.
Emergency Exit Plan / Fire Extinguishers.
Company Safety Plans: Emergency Action Plan, Job Safety Analysis Plan, Safety Committee oversight.

Inspections and Recordkeeping – Conduct daily plant safety inspections of all departments.

Responsible for auditing our facilities to ensure they meet any and all OSHA, USDA, and other local or state regulations.
Prepares bi-weekly safety task list report to evaluate risk and provides recommendations and implementation plans for corrective actions to upper management.
Maintains and updates all safety records, reports, and plans.
Manages facility security and performs monthly security audits to prevent blind spots or gaps.

Includes facility access and surveillance privileges.

Post-Accident Investigations.

Conducts thorough investigations and prepares root cause analysis report for each incident to identify possible root causes/hazards.
Maintains all OSHA regulations for incident reporting, including OSHA 300 log.
Assists management with Worker's Compensation claims and all other incident investigations.
Department Management.
Responsible for developing and managing the annual strategic plan and budget for safety in our facilities.
Responsible for purchasing for the department's needs and identifying the best cost to value for each need.
Collaborates with all departments to prioritize safety in all continuous improvement tasks.
Promotes continuous safety practices and enforces our policies across all departments.

Training – Plans, develops, and implements positive training programs for onboarding new hires to increase employee retention.

On-boarding new hires.

Position training, basic safety training, etc.

Coaching – Provides coaching to employees, team leads, supervisors, and managers on better-integrating safety culture into their areas.
Strong focus on positive reinforcement and empathy to increase employee retention.
Conducts pallet truck and forklift training as necessary.
 The appropriate individual will have the following qualifications… 
Capable of Critical Thinking to provide solutions quickly and timely.

Professionalism – Ability to interact cooperatively and professionally with other team members, supervisors, and vendors.

Patience – Exhibit's patience in all matters

Accountable – Understands that responsibility is a pillar of this position. Finding solutions to prevent issues from reoccurring is paramount.

Detail Oriented.

Display a Positive Attitude and is a positive agent for change.

Ten years' experience in a related field.

Experience with WMS or ERPs preferred.

Experience in food facility preferred.

Bachelor's degree from 4-year college/university preferred.

Five years of safety work experience required.

Proficient with Microsoft Office 365 (Outlook, Word, Excel, Teams).

Experience with Safety Program Creation and Implementation.

Must be able to lift up to 40 lb. periodically and walk for extended periods.

Must be able to work in a wet and cold environment between -5F and 50F.

Must be certified in OSHA 10 and OSHA 30.

Must be able to write reports, policies, and manuals following company standards.

Must have excellent time management skills and keep an organized work area.

Must have 1st Aid/CPR/AED Certification.
 Interview Now  
Please forward a Word copy of your resume with your complete contact information to arrange a preliminary interview.  We are unable to sponsor visas for this role.     
About Us  
New Directions is an Information Technology & Digital Talent Solutions Firm that furnishes its clients with various recruiting and staffing services while providing long-term career coaching and job search guidance to the candidates and consultants we work with.  
Interested in hearing how we've made the hiring and job search process simple?  Contact us at:  https://www.newdirectionsstaffing.com/contact-us/. 
Apply with Google
Apply with Twitter
Apply with Github
Apply with Linkedin
Apply with Indeed
Stack Overflow