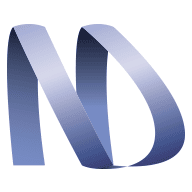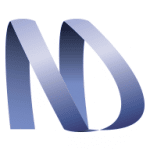 New Directions IT Staffing
Are you a Procurement Contracts Specialist, Contracts Analyst or Contracts Administrator who is looking to make a significant career move? If so, we'd like to introduce you to highly respected institution who is seeking a Contracts Specialist to assist in transforming their procurement organization with more than $30m in savings in recent initiatives.
In this role, the Contracts Specialist will: 

Review requests and prepares routine responses to proposals, bids, and contract modifications; may also prepare simple requests for proposals (RFPs).

Prepare, reviews and executes contracts in accordance with established policies and procedures.

Analyze contract requirements, special provisions, terms, and conditions to ensure they comply with relevant laws, regulations, corporate policies, and department procedures.

Draft and negotiates simple contractual instruments commensurate with skills and grade level.

Prepare and administers routine correspondence, negotiation memos, and contract documentation.

Prepare, organizes and maintains records and files documenting contract performance and compliance.

May conduct research to support contract audit and or facilitate department contracting trends.

Assist contract professionals when working with internal or external business teams on issues and developments related to assigned contracts.

Assist staff with the use of business applications that are used to manage contracts.

Provide support to procurement applications end-users that include procurement specialists and external vendors / suppliers.
The appropriate individual will have demonstrated experience in the following: 

Associates Degree in Accounting, Business or related field or equivalent experience.

Procurement / Purchasing contracts business background.

Corporate / Enterprise policies procedures related to RFP's, proposals, bids and or contract documents.

Procurement contracting concepts and or public contract acquisition law or regulations. (preferred).

Ability to draft simple contractual documents in accordance with prescribed templates and guidelines.

Working with internal procurement and contracts teams in addition to interfacing with external vendors or suppliers.
Are you Ready to move your Career in a New Direction?
Please forward a copy of your resume for us to schedule a time to speak or contact us at (866) 999-8600.  We look forward to meeting you.
About Us
We are a Talent Solutions Firm that furnishes its' clients with a range of recruiting and staffing services while providing career coaching and job search guidance to the candidates and consultants we work with.
New Directions, It's Right in Our Name
Interested in hearing how we've made the hiring and job search process simple? Contact us at: https://www.newdirectionsstaffing.com/contact-us/.
Apply with Google
Apply with Twitter
Apply with Github
Apply with Linkedin
Apply with Indeed
Stack Overflow