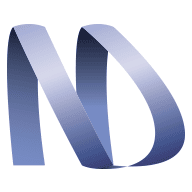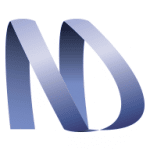 New Directions IT Staffing
We are currently engaged with a client who is seeking a Business Designer for a dynamic Innovations Team who will articulate how innovative consumer product offerings bring value through strategic business models and business cases.  In this role, the Business Designer will:
Drive innovative ideas and craft and build new products, services and product offerings by combining strategic thinking, quantitative analysis and human centered design thinking techniques and practices.

Develop business cases and business models for enhanced and new solutions and offerings.

Work with Business Stakeholders, Technology Teams, Vendors and Partners to define capabilities needed and define delivery roadmaps to deliver a solution and a plan to acquire/leverage them.

Work with research resources to define and execute pilots to test solution viability in-market and provide in-depth quantitative analysis of research.

Work with the mobile applications team to support analysis of analytics data.

Support the Strategic Design team in understanding business flows, data analysis, business needs, and user insights when applicable.

Support strategic, product and business model design, along with market and financial analysis.

Create roadmaps for pilots and scaling of new solutions; supporting which assumptions to test.

Identify existing workflows and integrate new offerings into the current processes; leveraging human-centered design mindset for business units, employees, and customers.
The appropriate individual will have demonstrated experience in the following:
Strategic thinking, business ideation, quantitative analysis, human centered design thinking techniques that craft and build new products, services and offerings.

A combination of product strategy, service and innovation design.

Strong quantitative research skills and capabilities.

Background in business model and business case development, scenario planning, and forecasting, with a depth of experience using Excel as a baseline.

A combination of business acumen across a number of the following areas, along with depth in one or two: Product Development or Management, Marketing, Strategy, Design, Operations, and Finance.

An understanding of strategic frameworks and approaches (e.g., the strategy choice cascade).

Identifies and ensures front and back-end capabilities are considered in development of new offerings.

A systems thinker who is a team player, flexible contributor, optimistic, iterative, curious, and open-minded.

Strong oral and written communication skills; able to convey information clearly and concisely.

Attentive to detail. Strong analytical, structured, logical thinking and problem-solving skills.

Strong planning, organizational, time and process management skills.
Intrigued?
We're happy to arrange a preliminary conversation to discuss the opportunity.  Please forward a Word copy of your resume and let us know when there would be a convenient time to discuss. 
About Us
New Directions is an Information Technology & Digital Talent Solutions Firm that furnishes its' clients with a range of recruiting and staffing services while providing career coaching and job search guidance to the candidates and consultants we work with.
Are you interested in hearing how we've made the hiring and job search process simple?  Contact us at:  https://www.newdirectionsstaffing.com/contact-us/.
Apply with Google
Apply with Twitter
Apply with Github
Apply with Linkedin
Apply with Indeed
Stack Overflow