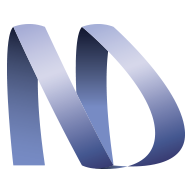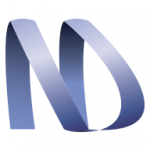 New Directions Healthcare Staffing
Job Title: Peritoneal Dialysis RN
HOME DIALYSIS RESPONSIBILITIES:
Provides clinical support to our peritoneal dialysis patients.
Responsible for coordinating care related to peritoneal dialysis modalities including patient training and education.
Completes intakes of new patients to include: obtaining physicians orders, reviewing required paperwork such as labs etc., assigning caregiver, communicating with billing/insurance department, warehouse staff, and pharmacy staff.
Performs and provides documentation for pre, intro, and post dialysis physical assessments of the patients condition.
Coordinates, implements, evaluates and documents home dialysis care.
Reviews consent forms and physicians orders pre-treatment to ensure patient has consented to therapy and appropriate therapy is delivered.
Insures that dialysis treatments are initiated, monitored and terminated in accordance with the clinics policies and procedures.
Administers medications by prescribed route and provides documentation of administration and results of medication.
Insures that laboratory tests are obtained, documented and reported as ordered
Reviews monthly labs for patients. Adjusts epogen dosages according to protocol or physician order. Communicates lab results to patients physician, patients and caregivers.
Reviews incoming flowsheets for appropriateness of care, ensuring ordered prescription is delivered, monitors patient weights and blood pressures, ensures medications are administered timely and as ordered. Provides ongoing training/feedback to direct caregivers.
Provide home dialysis treatments if staffing levels or emergencies arise.
Knows and practices procedures related to hazardous waste disposal. Knowledgeable and able to implement appropriate emergency/disaster protocols.
Meets or provides the emotional needs of patient and family as they confront the psychological impact of acute and/or chronic dialysis. Partners with Social Worker to facilitate patients development of realistic attitudes and goals via understanding of the disease process.
Assess patient and family learning readiness; Partners with Dietician to teach patient and significant others about renal disease, dialysis treatment and medical regimen and their impact on the patients state of health and well-being.
Initiates and performs Basic Life Support for cardiopulmonary emergencies.
Reviews and documents patient and staff education, as necessary, in order to ensure compliance with ESRD Network, regulatory agencies and the facilitys CQI program.
Perform other duties as assigned.
QUALIFICATIONS:
An Associates degree in Nursing or Nursing Diploma required. Bachelors degree in Nursing preferred.
Must have current and valid State professional nursing licensure.
Minimum of two years of recent peritoneal dialysis experience required.
Candidates with Med/Sur, ICU/CCU, or ER or other critical care experience preferred.
Certification in Dialysis specialty encouraged.
Must obtain CPR/BLS certification within first 60 days if not already certified.
Must have demonstrated record of and commitment to safety; and dedication to excellence.
Must be able to communicate professionally and effectively with other staff members, patients and physicians.
Able to read and interpret documents such as safety rules, operating and maintenance instructions and procedure manuals.
Must have computer skills including data entry, navigation around software and basic troubleshooting skills.
Maintain confidentiality of all company and patient records. Adhere to HIPAA.
Apply with Google
Apply with Twitter
Apply with Github
Apply with Linkedin
Apply with Indeed
Stack Overflow