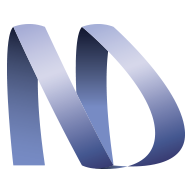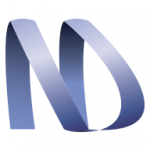 New Directions Healthcare Staffing
We are seeking a Dialysis RN to work full time directly for one of our reputable clients, a well respected dialysis company.
The individual in this role assumes direct responsibility and accountability for the care of chronic dialysis patients.
PRIMARY RESPONSIBILITIES:
Provide direct patient care in a knowledgeable, skillful, consistent and continuous manner as related to scope of practice.
Provide supervision of assigned direct patient care staff, including pre-assessment, monitoring of treatment initiation, intradialytic monitoring, treatment termination, and post-assessment.
Oversee the operations prior to the first treatment of a patient (including verifying of opening procedures completed by technicians such as water checks, etc.).
Oversee the closing of the facility after last procedure (including verifying of closing procedures completed by technicians), ensuring readiness of facility for next days operations.
Ensure complete and accurate daily assessments, progress notes, and system documentation are complete and reported in an efficient and timely manner.
Communicate with Care Team on any patient assessment concerns or issues.
Complete daily staff assignments ensuring completion of assigned tasks.
Implement orders and changes including communication to appropriate disciplines.
Communicate patient condition changes and/or problems with medical staff and other healthcare team members on an ongoing basis.
Perform admission assessment on assigned patients as well as an on-going assessment.
Formulate long-term plan of care as well as interim plans together with the interdisciplinary care team.
Evaluate plan of care implemented and patients response to treatment.
Schedule patients for treatments.
Know and abide by all facilities policies and procedures to ensure compliance with all clinical and technical issues.
Check and update physicians orders
Demonstrate critical thinking skills and professional communication.
Review and verify completion of required water testing each patient shift as assigned.
Complete the daily run/flow sheet review on treatments as assigned.
Draw and administer patient medications and perform medication reviews as needed.
Perform patient care utilizing universal safety precautions and monitor infection control
SECONDARY RESPONSIBILITIES:
Take on assigned functional management responsibility (such as Anemia Management, Access Management (catheter monitoring), Transplant Management, Foot Care, Bone Management, Case Management or other functional responsibility) and manage program to drive desired outcomes.
Infection control
Delegate tasks and assignments to other patient care staff as needed.
Conduct patient foot checks
Assess patient and family learning needs formulating a patient teaching plan.
Demonstrate appropriate emergency response following established protocols and complete all documentation in accordance with Company policy.
Help with inventory, when needed. Ensure all supplies are stocked and readily available.
Evaluate patient progress monthly.
Prime or troubleshoot dialysis machine issues, involve biomed tech when needed.
Round with Doctors/Medical Director as needed.
Maintain a working knowledge of center water system and be able to complete assigned water treatment testing
Assist in the implementation of QAPI improvement activities.
Perform functions as needed (answer phones, fax requests for patient files, fill out other patient paperwork, audit files, referral scheduling, downloading of treatment data, etc).
May act as preceptor for new employees if trained for certified preceptor.
Participate on committees, task forces, and work groups on a voluntary and appointed basis.
Enforce and adhere to all HIPAA compliance policies.
Demonstrates customer service to internal and external customers.
Perform other duties as assigned.
QUALIFICATIONS:
To perform this job successfully, an individual must be able to perform each essential duty satisfactorily. The requirements listed below are representative of the knowledge, skill and/or ability required. Reasonable accommodations may be made to enable individuals with disabilities to perform the essential functions.
An Associates Degree in Nursing or Nursing Diploma required. Prefer Bachelors degree in Nursing
Must have current and valid State professional nursing licensure
Dialysis nursing experience required.
Candidates with Med/Sur, ICU/CCU, or ER or other critical care experience preferred.
Certification in Dialysis specialty encouraged.
Must obtain CPR/BLS certification within first 60 days if not already certified.
Must have demonstrated record of and commitment to safety; and dedication to excellence.
Must possess outstanding communication and interpersonal skills.
Able to read and interpret documents such as safety rules, operating and maintenance instructions and procedure manuals.
Must have computer skills including data entry, navigation around software and basic troubleshooting skills.
Apply with Google
Apply with Twitter
Apply with Github
Apply with Linkedin
Apply with Indeed
Stack Overflow