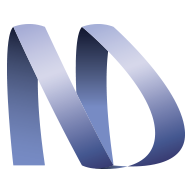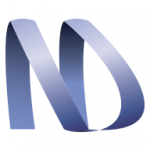 New Directions Healthcare Staffing
Are you looking to make the most money right now?! Due to COVID this job is offering a crisis pay rate for your valued experience!
HOME DIALYSIS RESPONSIBILITIES:
· Provides clinical support to our peritoneal dialysis patients.
· Responsible for coordinating care related to peritoneal dialysis modalities including patient training and education.
· Completes intakes of new patients to include: obtaining physician's orders, reviewing required paperwork such as labs etc.
· Coordinates, implements, evaluates and documents home dialysis care.
· Insures that dialysis treatments are initiated, monitored and terminated in accordance with the clinic's policies and procedures.
· Administers medications by prescribed route and provides documentation of administration and results of medication.
· Insures that laboratory tests are obtained, documented and reported as ordered
· Reviews labs for patients. Adjusts dosages according to protocol or physician order. Communicates lab results to patient's physician, patients and caregivers.
· Provide home dialysis treatments if staffing levels or emergencies arise.
· Knows and practices procedures related to hazardous waste disposal.
· Meets or provides the emotional needs of patient and family as they confront the psychological impact of acute and/or chronic dialysis.
· Assess patient and family learning readiness; Partners with Dietician to teach patient and significant others about renal disease, dialysis treatment and medical regimen and their impact on the patient's state of health and well-being.
· Initiates and performs Basic Life Support for cardiopulmonary emergencies.
· Perform other duties as assigned.
QUALIFICATIONS:
· An Associate's degree in Nursing or Nursing Diploma required. Bachelor's degree in Nursing preferred.
· Must have current and valid State professional nursing licensure.
· Minimum of two years of recent peritoneal dialysis experience required.
· Candidates with Med/Sur, ICU/CCU, or ER or other critical care experience preferred.
· Certification in Dialysis specialty encouraged.
· Must obtain CPR/BLS certification within first 60 days if not already certified.
· Must have demonstrated record of and commitment to safety; and dedication to excellence.
· Must be able to communicate professionally and effectively with other staff members, patients and physicians.
· Able to read and interpret documents such as safety rules, operating and maintenance instructions and procedure manuals.
· Must have computer skills including data entry, navigation around software and basic troubleshooting skills.
· Maintain confidentiality of all company and patient records. Adhere to HIPAA.
Apply with Google
Apply with Twitter
Apply with Github
Apply with Linkedin
Apply with Indeed
Stack Overflow